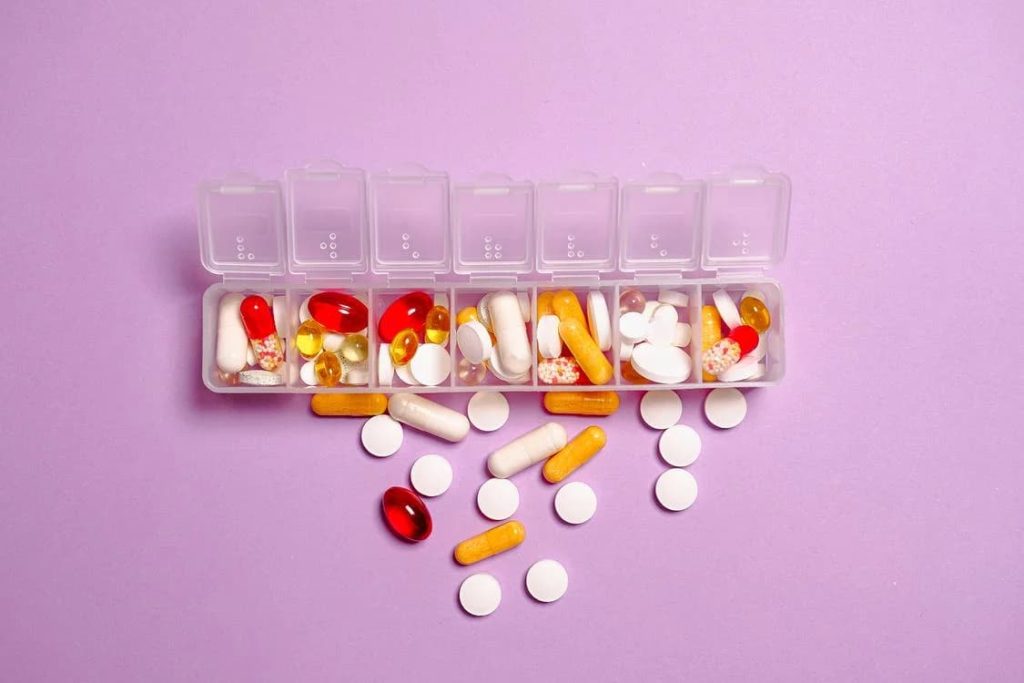 While often overlooked when compared to macronutrients (protein, fats, and carbohydrates), micronutrients are just as crucial for human function. Micronutrients are the vitamins and minerals produced within the body or consumed from the foods we eat daily. Granted, we don't need nearly the same amount of micronutrients that we do macronutrients, but any deficiency can be detrimental to one's health.
Why Vitamins?
Some vitamins and minerals are more prominent than others, but they are necessary to ensure the immune system functions properly, keeps hormones in check, and even grows bones. While a deficiency over a short period of time might not be noticed, chronic vitamin deficiencies can undoubtedly wreak havoc on the body. This could include weight gain, chronic sickness, decreased brain function, metabolism irregularities, thyroid issues, and even hearing problems.
Consuming a whole, nutrient-dense diet (while limiting or eliminating the consumption of processed and prepackaged foods) can keep your body running smoothly and reduce the chances of hearing loss. While this might not be a symptom of vitamin deficiency that most people would think about, hearing loss is a risk factor for a decrease in essential micronutrients.
The Science
A study from Noise and Health noted a relationship between tinnitus and a Vitamin B12 deficiency, while another study from BioMed Research International discovered a correlation between a Vitamin D deficiency and subsequent hearing loss in patients with diabetes. Plenty of research suggests a definite connection between vitamin deficiencies and hearing loss, which makes sense since many of these micronutrients are necessary for nerve functioning.
Blood work is one of the best ways to determine your current levels of essential vitamins and minerals within the body; if you are concerned or have any symptoms that might suggest a vitamin deficiency, certainly speak with your physician.
Blood work can give your doctor an in-depth look at what's going on in your body and help bring levels back up to where they should be. Conversely, if your values are low, they might suggest some tweaks to your diet or possibly supplementation. Regardless, you should begin to feel better (and notice that your symptoms decrease) with the right amount of vitamins and minerals in your diet!
Necessary Micronutrients
Vitamins are either water-soluble (meaning they are dissolved in water fairly quickly) or fat-soluble, meaning they don't dissolve in water. Examples of vitamins include the B vitamins, Vitamin C, and Vitamins A, D, E, and K. Minerals like iron, calcium, folate, and zinc are needed for proper functioning. Let's take a look at four micronutrients involved in hearing:
Iron: necessary for the development of the brain and adequate supply of red blood cells.
Calcium: necessary for strong bones and moving blood throughout the body.
Vitamin D: necessary for the function of nerves and for preventing osteoporosis.
Vitamin B12: necessary for nerve function and creating red blood cells.
Bottom Line
While this is just a snippet of essential vitamins and minerals and their functions within the body, we can't always know just how much of a particular one is in the food we eat. That's why consuming a whole, nutrient-dense diet is recommended, allowing the body to consume these micronutrients through various foods. Excellent sources of vitamins and minerals include foods like bell peppers, fish, leafy greens, eggs, whole grains, carrots, almonds, and pumpkin.
Along with a healthy diet, factors like exercise, sleep quality, and stress levels all play a part in overall wellness (hearing abilities included!). Scheduling an annual hearing exam can help catch any issues before they become chronic, and your hearing professional can discuss with you how to improve upon baseline vitals.
The specialists at Hearing Associates of Las Vegas are here to help if you find that you need more than just a hearing exam. Anything from consultations and therapy to telehealth services and hearing aids, the team is ready to help you get your hearing back on track as best as possible – so give them a call today!