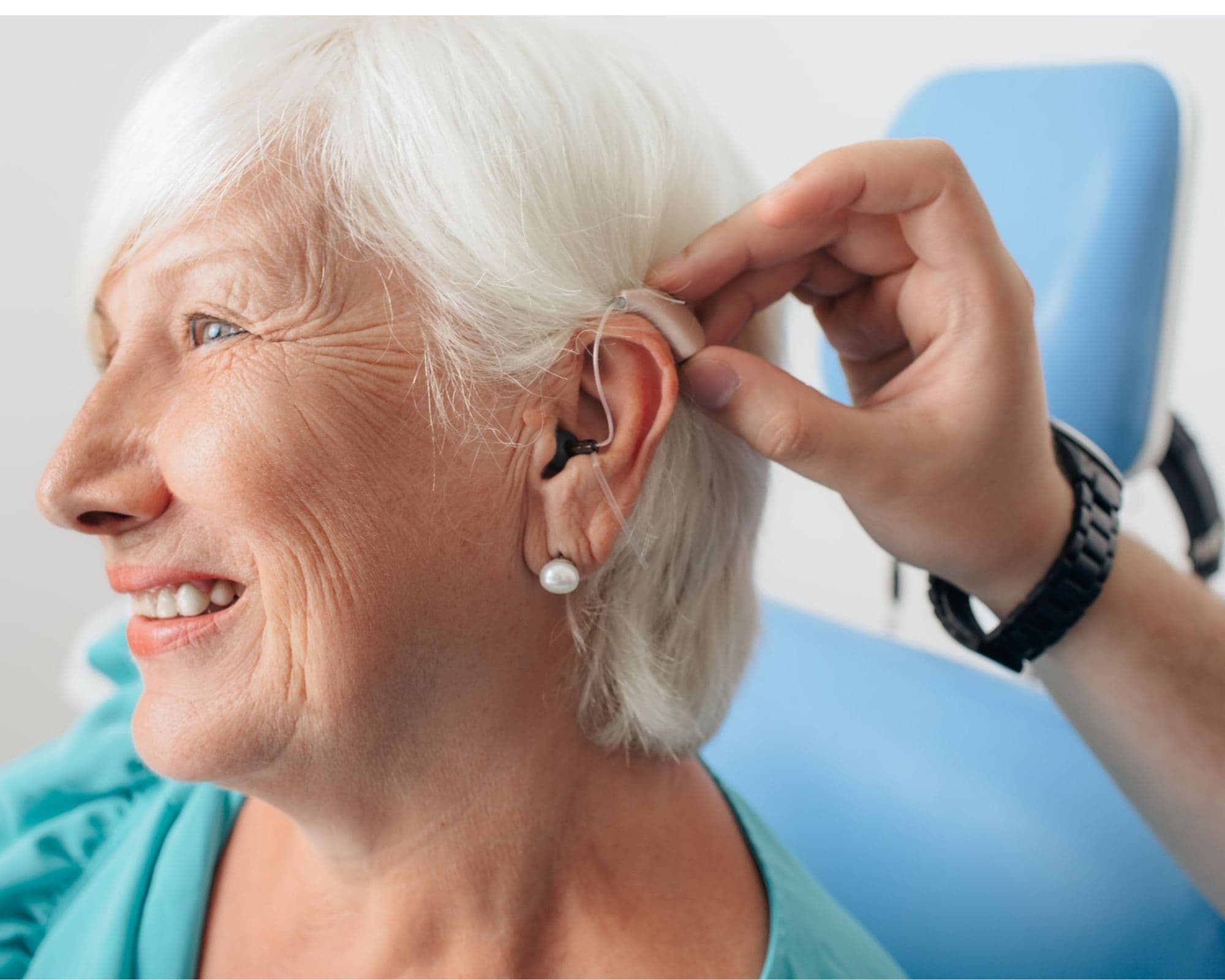 Tinnitus is best characterized by having a ringing sound happening in your ears. This ringing noise can be high or low pitched and can sound like a clicking, buzzing, or hissing noise. Tinnitus can also affect one or both ears and can come and go. Tinnitus is caused by a miscommunication between the ear and brain receptors. The brain hears noises by creating them when there isn't anything present to be heard.
What Causes Tinnitus?
The cause of tinnitus is unclear. But there are a few different theories about why it happens, including:
There is a blockage in the ear canal, either by a buildup of ear wax, dirt, or debris.
Certain health conditions:

Meniere's Disease – A Chronic condition that affects the inner ear leads to vertigo and/or hearing loss.
Noise-Induced Hearing Loss – Exposure to loud noise, whether continuous or temporary, can cause ringing in the ears as well as a hearing loss.
Head or Neck Injuries – Trauma can affect the inner ear creating tinnitus, usually in just one ear.
Otosclerosis – The stiffening of the bones in your middle ear can cause both hearing loss and tinnitus.
Blood Vessel Disorders – Changes in blood flow, such as high blood pressure or atherosclerosis, can cause tinnitus.
Frequent Ear or Sinus Infection – Sinus and ear infections can cause pressure to build up, creating impairment that could generate the ringing in the ears and affect the hearing.
Brain Tumors – Brain tumors are growing near the nerves that supply hearing could cause tinnitus. There is also a rare brain tumor type called an acoustic neuroma that can cause tinnitus and hearing issues.
Thyroid Abnormalities – Tinnitus is a common sign of having thyroid dysfunction.
Food Additives – Some additives, such as Aspartame, have been linked to tinnitus.
Certain Medications – Several prescription medications can either cause tinnitus or make existing tinnitus worsen. The tinnitus usually improves or goes away once the medicine is no longer in the system. Types of medications that cause tinnitus include the following:

Antibiotics
Antidepressants
Blood Pressure Medications
Chemotherapy Medications
Chloroquine
Diuretics
Heart Medicines
Non-Steroidal Anti-Inflammatories
Quinine
Signs and Symptoms of Tinnitus
Tinnitus may cause or worsen the following:
Anxiety and Irritability
Depression
Fatigue
Headaches
Memory Problems
Trouble with Concentrating
Sleep Problems
Stress
How to Improve Tinnitus
If you're suffering from tinnitus, it may not improve or stay away entirely, but some things can be done to help prevent further damage to the ear, including hearing loss.
Protect your Hearing – Limit exposures to loud sounds, and when that isn't possible, use over-the-ear protection.
Turn Down the Volume -Avoid listening to loud music through headphones and keep the volume down.
Make Healthier Choices – Like most things making healthier choices will reduce risks of tinnitus, limit or avoid alcohol, caffeine, and nicotine. In addition to eating better, be sure to work out to keep the blood flowing frequently!
Can Hearing Aids Help Tinnitus?
Tinnitus can be improved with the use of hearing aids. The hearing aid can adjust the outside sounds to improve hearing, reducing tinnitus. Recall that one of the causes of tinnitus could be caused by having an issue between hearing and the brain. Using hearing aids can help trick the brain into not hearing the ringing.
Never ignore symptoms of tinnitus. It could be an early sign of hearing loss, especially in older people. The ringing in the ears is a sign of an issue with a person's hearing, and the auditory system is not working as it should.
If you are experiencing tinnitus or hearing loss, it is important to seek professional help to prevent future damage to your ears. Though hearing loss isn't curable, it can be treated!