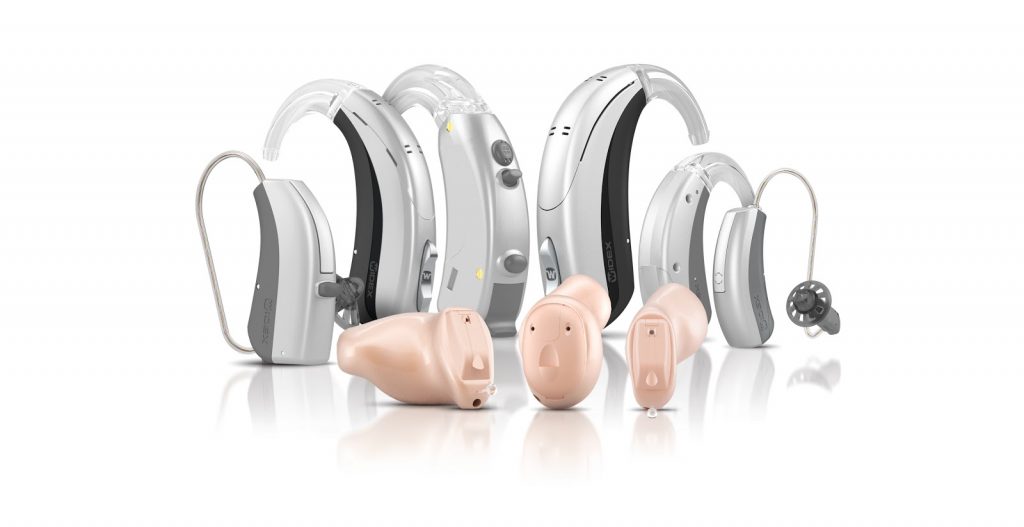 Brain Health Suffers With Prolonged Hearing Loss

According to the National Institute on Deafness and Other Communication Disorders, one out of eight individuals in the United States ages 12 and older have bilateral (both ears) hearing loss. Sadly, when hearing loss goes undiagnosed and untreated, a number of primary brain functions suffer.
Hearing Loss Affects Balance
Hearing loss can be more easily corrected the sooner it is detected. Overtime, unaddressed hearing loss may lead to deteriorated mental health including dementia, depression, and overall brain shrinkage. Studies by Johns Hopkins have also shown an increased risk of falling due to hearing loss(1). Because there is such a high demand of cognitive skills on the brain to make up for lost hearing, our cognitive ability to balance pays the price.
"Gait and balance are things most people take for granted, but they are actually very cognitively demanding. If hearing loss imposes a cognitive load, there may be fewer cognitive resources to help with maintaining balance and gait." – Frank Lin, M.D, Ph.D. at Johns Hopkins
Hearing Loss Puts Added Stress On Cognitive Functions
Among countless studies performed to better understand the effects hearing loss has on our cognitive abilities, one particular theme repeats itself: seniors with hearing loss are significantly more likely to develop dementia over time than those who retain their hearing(2). 
"…volunteers with hearing loss, undergoing repeated cognition tests over six years, had cognitive abilities that declined some 30 percent to 40 percent faster than in those whose hearing was normal. Levels of declining brain function were directly related to the amount of hearing loss, the researchers say. On average, older adults with hearing loss developed a significant impairment in their cognitive abilities 3.2 years sooner than those with normal hearing."
Hearing Loss Has A Negative Effect On Vocabulary and Speech
When your hearing starts to decline, so does your ability to hear specific frequencies associated with different letters used in everyday speech. This makes understanding and identifying words spoken by another person very difficult. If hearing loss remains untreated, those letters that you struggle to hear become letters that you'll struggle to say. If you notice that 'S' and 'F' are hard to hear, over time your brain will start to ignore these sounds. In turn, as you speak you will likely stumble over (or entirely skip) 'S' and 'F' in your own speech.
Hearing Loss Affects Self-Confidence
Dr. Dale Carrison, Head of ER and Chief of Staff at UMC of Southern Nevada shares his personal experience with hearing loss and the effect it can have on anyone struggling to hear the world around them.
"[People with hearing loss] begin to withdraw from outside activities initially, simply because they can't hear. They feel uncomfortable in social situations because you realize you're laughing just because everyone else is laughing and not because you heard the joke…For some people, the depression starts at that time…When you can't hear music anymore, you can't hear your friends, you get in a gathering and can't interact because you can't hear, all those things start to isolate you. All those things start to affect your brain and start to affect your mental health in a negative way."  -Dr. Dale Carrison, UMC of Southern Nevada Chief of Staff and Head of ER
While science has linked hearing loss to a number of negative neurological problems in older adults, it can also be said that hearing loss can have a huge impact on our overall confidence and mood. 
When we struggle to hear, it can be embarrassing to take part in group conversations. Those with hearing loss often find themselves avoiding social situations, isolating themselves, and soon dealing with depression and a lack of self-confidence.
Anyone with mild to severe sensorineural hearing loss is likely to see a significant improvement in hearing and quality of life with the use of hearing aids. On this subject, Robyn Lofton, BC-HIS—owner of Hearing Associates of Las Vegas and National Board Certified Hearing Instrument Specialist—says:
"It is a wonderful feeling to experience the joy on a patient's face when they can hear again. It lights up the room! They can hear the birds singing again, the joyful stories told by a young grandchild, conversations with forever friends at dinner in a restaurant, the TV with the sound at a normal level or just the simple opportunity to hear your spouse the first time and not have to ask them to repeat it again. Our patients define it as a sense of feeling alive again."
The Brain's Need For Binaural Hearing

The financial impact of purchasing hearing aids may cause someone to consider buying only one hearing aid for their ear that may be struggling more to hear. While the cost benefit may seem beneficial, there are significant advantages to using a hearing aid in each ear.
Using two ears to hear helps us to localize sound sources and understand speech in difficult listening situations. If you're in a group setting, at a restaurant, outside on a windy day, or in a loud venue, binaural hearing is essential for spacial awareness and filtering out unwanted noises – the sounds you don't want to pay attention to, like traffic or another tables conversation at the restaurant.
Imitating natural binaural hearing by using two hearing aids makes many situations more comfortable. You can locate and focus on individual speakers when participating in a group conversation. Driving through traffic is safer when you can recognize where sounds are coming from and respond accordingly.
By only using one ear to hear, the brain does not receive the complete picture of sound and will struggle to process and decode the information, especially when in noisy environments. We lose our ability to hear depth perception and spatial awareness. This is why two ears are always better than one. When you have hearing loss in both ears you are typically a candidate for two hearing aids. This is something that your hearing care professional will test you for.
Advantages to wearing two hearing aids:
Spatial sense which gives us the ability to localize where sounds are coming from
Better speech understanding by giving the brain the complete picture of sound to process
Better hearing amid background noise
Wider range of hearing
Limitations to only wearing one hearing aid:
Inability to localize where sounds are coming from
Difficulty understanding speech when in noisy environments
Limited range of hearing making it harder for your brain to process the sound
While two ears are better than one, in some cases two ears are not an option. Single-sided deafness (SSD) is a condition in which someone has lost hearing completely in one ear and has normal to profound hearing loss in the other ear. This can be caused by physical damage to the ear, circulatory system disorders, head trauma, acoustic neuroma, Meniere's disease or ear infections in some cases.
There are different solutions available for SSD patients. Your hearing care professional will be able to discuss those options with you at your appointment.
Long-Term Health Benefits With Hearing Aids
---
Hearing aids keep the auditory nerve active.
The auditory nerve requires continual input to stay healthy and active. Hearing loss impairs the transmission of sound through the auditory nerve. After a period of time, untreated hearing loss leads the auditory nerve to die, which impacts our ability to hear and comprehend what different sounds and words mean. With the use of hearing aids, this problem can be averted.
Cognitive decline can be prevented with hearing aids.
Recent research has been discovering concerning links between hearing loss, cognitive decline, and dementia. Some studies have shown that without the ability to hear and have the brain activated by sound, cognitive decline occurs. Those who use hearing aids have none-to-minimal decline. There are even clinical trials that report that cognitive decline was reversed in participants who used hearing aids.
Tinnitus can be minimized or even alleviated with hearing aid use.
Along with correcting hearing loss, hearing aids can be used to manage tinnitus. While there is no cure for tinnitus, hearing aids can double as sound generators, allowing soothing sounds to emit directly into the ear and minimize or even alleviate tinnitus symptoms. With the background sounds coming through the hearing aids, the tinnitus is less noticeable than it would be in a quiet environment.


---
Table of Contents
---