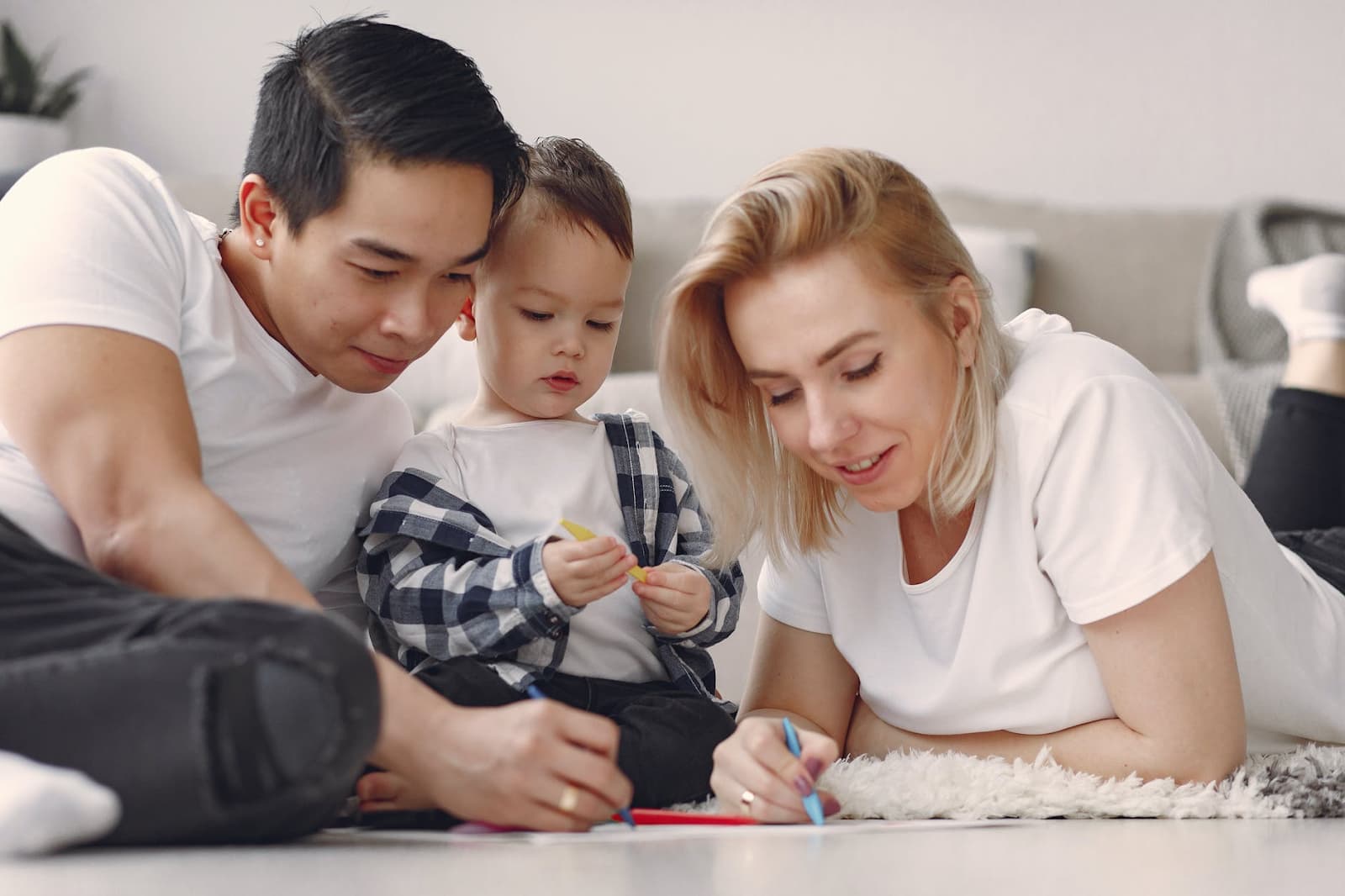 While almost every parent takes an active role in their child's development, sometimes unforeseen complications throw a wrench into those plans. It may be easy to spot more visible afflictions like a cold or a broken bone, but some pains dwell beneath the surface.
One of the most common afflictions for children that are difficult to track is hearing loss. By the time kids reach their teenage years, an estimated 1 in 5 suffer from some type of hearing loss.
If your child has hearing loss, it's critical to make sure it is treated appropriately, to reduce the impact of hearing loss on education. To first diagnose hearing loss, we first need to understand what defines hearing loss in children.
A child may be diagnosed with hearing loss if they can't hear sounds below a certain volume level either in one ear (known as unilateral) or both ears (bilateral). The most minimal threshold for hearing loss is usually between 15 to 20 decibels (dB), roughly equivalent to rustling leaves or people whispering.
Though not hearing these sounds would be considered a slight degree of hearing loss, it will be harder to understand certain parts of speech. This is why treating hearing loss is so critical in kids. They are learning a language from the moment they are born.
Some children will have mild hearing loss (can't hear sounds below 25-40 dB), moderate (41-60 dB), severe (61-80 dB), or profound (81+ dB). Profound deafness is being unable to hear almost any sound.
Hearing loss is a combination of loss of volume (measured in decibels) and loss of pitch or frequency (measured in Hertz). Some children struggle to hear sounds that are high-pitched but have no problem hearing low-pitched. This is known as high-frequency hearing loss. A child that suffers from moderate high-frequency hearing loss may be able to hear a plane many miles away but suffer picking up everyday conversation.
Some children may suffer from the inverse of this, which is known as low-frequency hearing loss. Other children may suffer from what is known as "flat" hearing loss, or hearing loss across all frequencies.
It's important to remember that each case of hearing loss is unique to the individual. You may believe your child does not have hearing loss because they can hear some sounds perfectly, but this may not be the case.
The only way to be sure is to consult a professional and have your child's hearing tested. The first step to solving a problem recognizes there is one, and our professionals can help diagnose and treat a wide range of hearing ailments.
To fully understand your child's hearing loss, it's essential to know the degree of hearing loss in each ear, as well as what pitches are more challenging for them to hear.
Hospitals routinely perform newborn hearing screening in the first days after birth. If a newborn shows signs of hearing loss, the baby is scheduled for a second screening a few weeks later. However, sometimes newborns who pass both hearing screenings may exhibit hearing loss signs as they get older.
Children sometimes develop hearing loss as they age. Some of the symptoms in toddlers and children include:
Having difficulty understanding what people are saying.
Not replying when the child hears his or her name.
Responding inappropriately to questions.
Turning up the TV or other audio devices to a very loud volume (or sitting close to hear).
New struggle with academics.
But what causes a child's hearing loss? For more than 50% of children, a genetic factor may be to blame. Some genetic-related syndromes include: Ushers, Treacher Collins, Waardenburg, Down's, Crouzon, and Alport.
However, sometimes a non-genetic factor may be the cause of your child's hearing loss. Some of these include:
Complications during birth
Premature birth,
Infections like meningitis
The mumps
The measles
Medications linked to hearing loss, or a
Serious head injury.
How do you treat hearing loss in children? Depending on the severity and cause of your child's hearing loss, they may need hearing aids or cochlear implants. Sometimes a combination of speech therapy or assistive listening devices might be recommended forms of treatment.
If you notice your child displaying any of the symptoms above, it's essential to immediately consult a hearing professional. A simple hearing evaluation could have a significant impact on your child's auditory development.
If you and your family live in or around the Las Vegas area, consult Hearing Associates of Las Vegas for all of your hearing needs. We're experienced and trained professionals who help you guide your child's development and make the right decisions for his or her future.