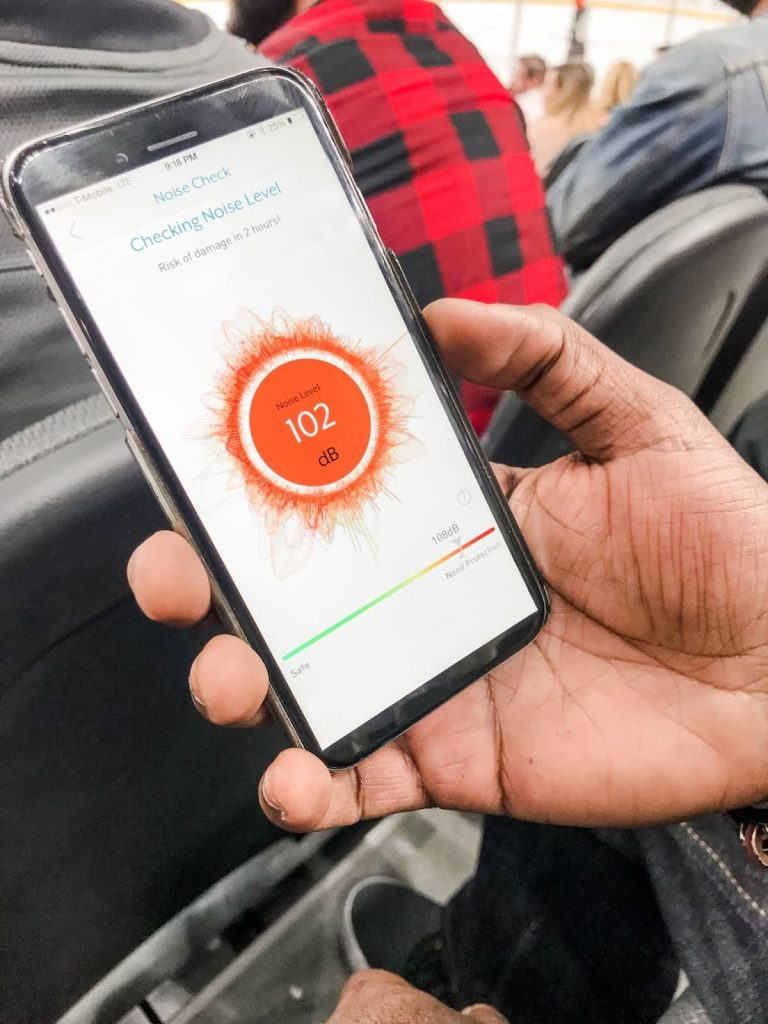 Loud crowds produce loud noises, which are sounds above the 120dB. When a sound is above 70dB, it can damage the membranes and overwork the ear cells. Loud noises are harmful to the ear and may lead to several hearing conditions, such as tinnitus. Prolonged stay in crowds producing loud noises may also cause permanent or temporary hearing loss.
Preparing and protecting the ear is crucial when going to loud concerts. Various hearing protection devices can help protect the ear, such as earplugs. Keep reading this article to know more about how to protect hearing in loud crowds.
When Is Sound Too Loud?
Hearing loss makes it difficult to understand and hear the sound in your environment. Prolonged exposure to loud sounds is very harmful to the ear's cochlea. Listening to sounds above 70 decibels can lead to hearing loss. However, hearing loss also progresses over time if the exposure to loud sounds continues.
A sound is too loud when it can damage the auditory nerves. Auditory nerves are nerves that help to carry sound information to the brain. The following are ways to know when a sound around you is too loud:
When the noise hurts your ears
If you have to raise your voice to be heard by someone at arm's length
When you notice ringing or pain in the ear before or after hearing a noise
If the sounds you hear when you leave loud place are dull or muffled
Crowd Noises at Basketball Games
Several reports have measured the sounds at basketball games to be above 109 decibels. This noise level leaves an individual with risks like ringing in the ears. An individual is at risk of noise-induced hearing loss (NHL) within 2 minutes of being exposed to 110 decibels.
Although it is normal to have noise in our environment, some sounds are harmful when too loud. Most sounds in our environment are at safe levels and do not cause damage to our hearing. The sounds at basketball games are not at safe levels, and may cause temporary or permanent hearing loss.
The loud noise at a basketball game arena is because of the PA system and the cheering of the crowd. These loud sounds create a deafening noise that may not cause immediate deafness, but loud sound like this can eventually lead to hearing loss.
How to Protect Your Hearing
Here are several ways you can protect your hearing:
Do not use cotton swabs to clean wax out in your ears.
When around loud noises, use earplugs.
Cardio exercises like cycling or walking help keep the internal parts of the ear healthy.
When exposed to loud noises, give your ear some time to recover.
Discuss with doctors before using medications such as naproxen, aspirin, and ibuprofen because they may also contribute to hearing loss.
When making use of earbuds or headphones, keep the volume down.
Keep your ears dry because excessive moisture can cause bacteria to attack the ear canal.
Learn to manage stress and anxiety levels because when heightened, it can cause temporary or permanent tinnitus.
Go for regular ear checkups.
Reasons Why Ear Protection is Important
Protecting the ear from loud noise in the environment helps reduce the risks of hearing loss. Long exposure to loud sounds can lead to serious, temporary, or permanent hearing damage which can worsen. Using hearing protection helps to protect your hearing from these damaging effects.
Apps That Help To Measure Loud Sounds
Some apps help measure sounds in the environment and alert you to use earplugs. These app helps to keep you alert and aware of loud noises, and they are:
NIOSH Sound Level Meter: This is one of the most reliable sound measure apps. It is accurate, precise, and reliable. The app also shows up-to-date information and readings on the app.
Decibel X: This app turns the smartphone into a sound level meter to measure sound ranges from 30 decibels to 130 decibels.
Bonus App: The bonus app is one of the best measuring apps because it can measure noise, cancel it, and mute background sounds.
Too Noisy Pro: This is an app that helps keep noises at good limits, which will reduce hearing damage.
Sound Meter & Noise Detector: Helps measure environmental noise and is battery friendly.
Sound Meter: This noise app helps measure noise within the limits of the smartphone's microphone.
Final Thoughts
There are several effects of loud noises, such as stress, heart disease, and high blood pressure. A sound is too loud when it causes ringing or buzzing sounds in the ear after leaving the loud environment. Good noise cancellation headphones help to block out noise in a loud environment. And if you've lost some hearing, hearing aids are a great way to make up for that loss.If you feel you've suffered hearing loss, contact us here at Hearing Associates of Las Vegas. We can help you determine what level of hearing loss you've experienced and how to treat it. Let us help you maximize your hearing!