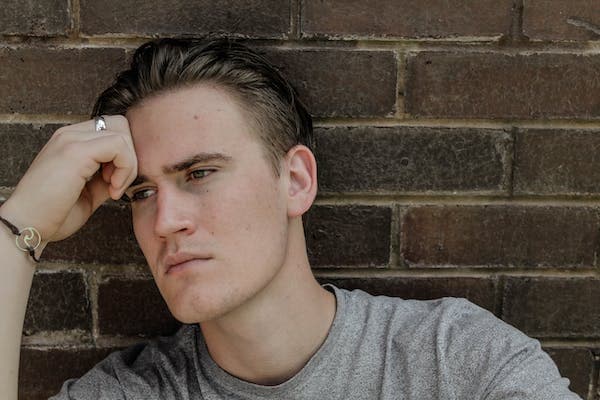 Is Tinnitus a Common Problem?
Tinnitus fills your head with a sound that doesn't have a cause. Millions of Americans have experienced tinnitus, and for many people, tinnitus is a bothersome noise they live with every day. The symptoms might be so mild you don't hear them, but for others, the distracting symptoms of tinnitus: Buzzing, clicking, or ringing in the ears are a constant companion.
It's concerning when you are unsure why you are experiencing noise in your year. Tinnitus may feel like there is air escaping from your ear, water in a sea shell, or musical notes. You might also experience sounds like hissing, humming, or sizzling.
Worry sets in. Tinnitus can impact your memory if the level of distraction you are hearing. It can affect your mental well-being and emotional health. It can be exhausting to live with; in severe cases, tinnitus can cause depression. In some cases, suicide becomes a concern.
Does Tinnitus Cause Anxiety and Depression?
Tinnitus ranges from mild to severe and may not affect your quality of life. However, in extreme cases, it can cause a crippling spiral into a depressive state. This is called depressive tinnitus. Many people begin to show signs of suffering with bursts of anger, or feelings of anxiety and depression.
If you are noticing signs of anxiety and depression in yourself or your loved one, it is good to know the early warning signs, such as loss of f interest in activities, loss of sleep, or over-sleeping. You may feel constantly anxious or completely lethargic. These feelings can also lead to worry about deafness and loss of hearing.
Hearing loss and mental illness are often associated with one another. Essentially because hearing loss diminishes the individual ability to communicate, their social life goes into decline, causing feelings of isolation or constant miscommunication.
Worrying about deafness and seclusion increases symptoms of anxiety and depression. Often, tinnitus's severity can be directly related to increased mental illness symptoms.
When Should I Seek Professional Help?
It is important to seek professional help if you or your loved one is feeling depressed and complaining about tinnitus.
There are many possible causes of tinnitus:
Noise-induced hearing loss from experiencing loud noises regularly
Head or whiplash injury
Infectious diseases like meningitis
A side effect of medication
Early onset hearing loss associated with age
Temporomandibular joint dysfunction caused by inflammation of joints and muscles
Heart issues
Muscle spasms
Spontaneous otoacoustic emissions – a sensory issue in the ear
Ear wax or blockage
An appointment with your audiologist will help determine the best way to seek help. They will take time to listen to your concerns and provide testing to diagnose the issue. They will take a medical history and physically examine your head, neck, and ears to ensure your physical health.
They will give you a couple of different types of hearing tests and may recommend an MRI (Magnetic resonance imaging).
They will explore the characteristics you are experiencing and determine the best plan of action to help you get back into life and feel good again.
Is There Treatment for Tinnitus?
Treatment plans will depend on the diagnosis. There are currently two types of tinnitus treatments available: tinnitus perception and response to tinnitus.
Tinnitus perception's goal is to eliminate or reduce tinnitus perception. This means you practice your awareness of sensitivity to the issue. In contrast, the response to tinnitus aims to reduce distress and anxiety caused by tinnitus.
There are multiple methods to minimizing the symptoms of tinnitus
Cognitive Behavior Therapy effectively treats depression, usually focusing on changing behaviors. CBT can take months or years for the full effect of treatment to take place.
Mindfulness is learning how to embrace and live in a single moment. It is much like meditation and accepting the right here and now.
White noise, like a fan, may help reduce tinnitus at night when the house is quiet.
Exercise helps decrease depression and anxiety. It also supports good sleep habits. It's essential to continue to exercise for overall health.
Prescription hearing aids can help reduce tinnitus.
Mental health, hearing, and tinnitus can create a debilitating cycle. Learning how to treat your mental health and tinnitus can help you positively manage life challenges to live your best life. Don't let tinnitus take away your happiness and ability to live a happy life.
If you believe you are suffering from tinnitus depression, seek professional help. Having an expert by your side will help you healthily deal with tinnitus and minimize depressive episodes. They can help you find the help you need to improve your quality of life.
Make an appointment today to visit Hearing Associates of Las Vegas. They are specialists in hearing and are committed to improving your life through better hearing.