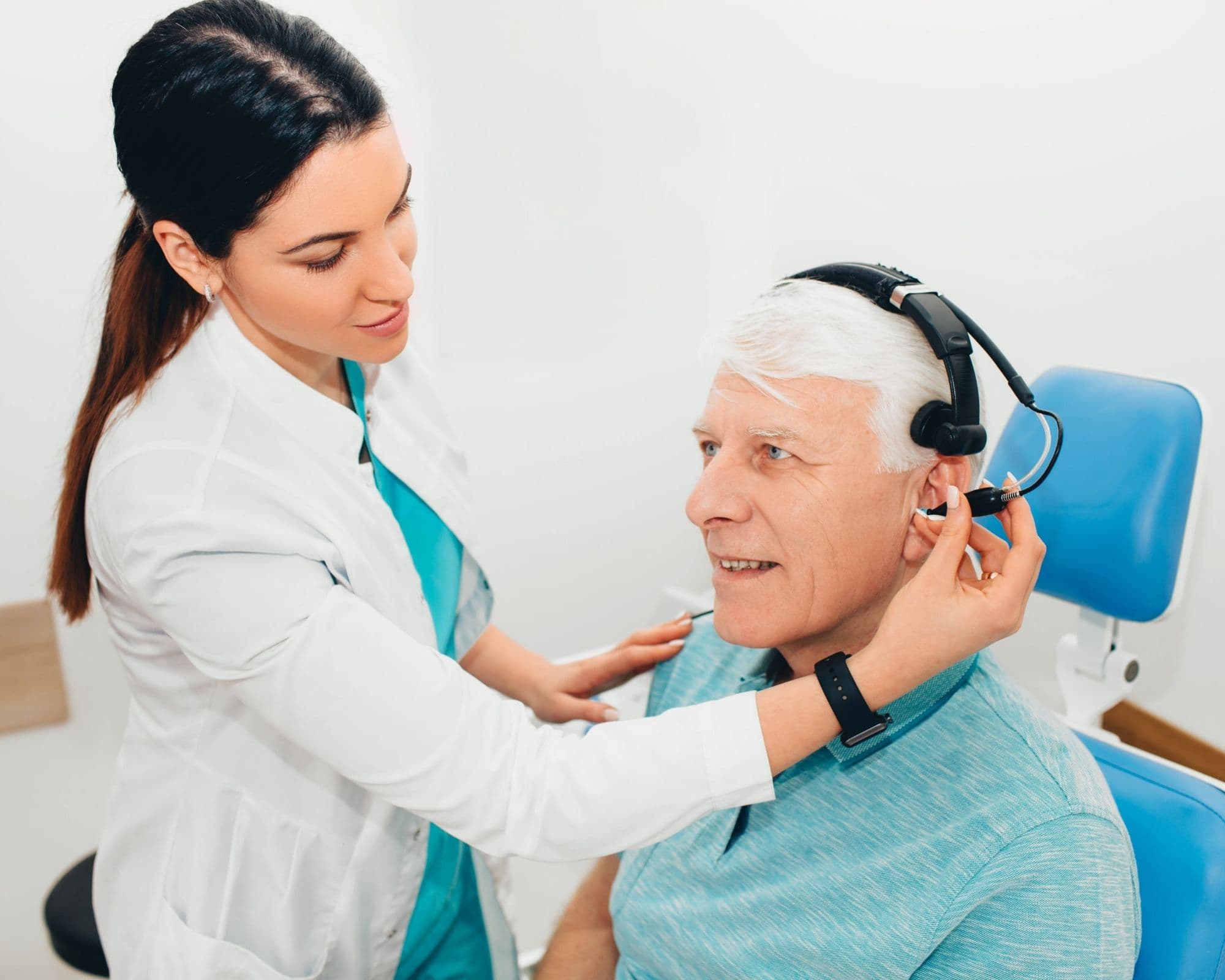 With so many different types of doctors and specialties, it can often be challenging to determine what kind of doctor you need to visit at what time. With many specialists treating various problems, it is essential to know the timing and category or treatment you may need.
Those with hearing problems should consider seeing an audiologist or hearing doctor. An audiologist is a medical professional that usually has a practicing or research doctorate from a university.
The hearing aid dispensing side of their practice requires state licensure, and audiologists provide various services, including hearing aid clinics – but this is all based on a patient's preference or unique case.
Your Child Needs a Hearing Doctor
While it is a commonly held belief that you may only need to visit an audiologist as you advance in age, it is important to see an audiologist regularly. Seeing an audiologist throughout all stages of life can help you diagnose a problem before it persists and become a more serious issue.
As an early example, educational audiologists are trained to support children with hearing loss to get the same schooling opportunities as children without hearing loss. They usually work in the school system.
A hearing specialist may help identify a child's hearing loss, but an audiologist is uniquely qualified to determine how it affects learning. A hearing specialist works as part of a team on an Individualized Education Program (IEP) and formulates a plan for students with hearing loss.
Some of their responsibilities include educating the school population about hearing loss. They might also counsel parents and teachers about a child's hearing loss and individual needs.
When Should an Adult See a Hearing Doctor?
Several different issues can arise with your ears over the years. If any of these symptoms continue to occur over time, you must share the signs and get the correct type of treatment.
Seeing an audiologist is the best solution if you have a hearing problem. If your hearing loss is not caused by any prior illness, they can help you. Therefore, if you have been experiencing a gradual loss of hearing over time and want some assistance with it, you will need to see an audiologist.
Audiologists are also hearing aid professionals. They will arrange a hearing fitting for you if they believe a hearing device would be beneficial. Their examination will help you know if you would benefit from such a device to improve your hearing.
Hearing aids are available in many different styles, shapes, and colors. The hearing expert will discuss your options before you choose one. It is always worth talking to a professional because there are so many options available today.
How Does it All Work?
When the device is being fitted, your audiologist will check that it fits you correctly.
They can help you figure out your options and what hearing aid may be correct for your unique case. Additionally, they will change and tweak all the settings to ensure that you can hear the best you can, no matter what the listening environment is.
Hearing tests are best viewed as screenings as opposed to exams. A hearing test is the gold standard to identify people who have hearing problems, just like a vision test is a way to determine whether someone has difficulty seeing. An audiology check not only uncovers hearing loss; new medical conditions can be discovered that you were unaware of (and that do not present symptoms).
In addition to hearing loss due to aging, many underlying medical conditions may lead to hearing loss. There are a variety of conditions that may cause hearing problems, including diabetes and high blood pressure. Your hearing care provider can use a regular hearing examination to determine the cause of health problems. A condition you didn't know you had can often be treated to relieve your hearing problems.
Getting your hearing checked each year will help you detect possible problems. Just like eye tests, you can track your hearing's progress and make adjustments as you need to. Generally speaking, people do not hesitate to seek out a dentist or optometrist when they have symptoms. They are encouraged to attend these appointments despite being symptom-free, and visiting an audiologist should be much the same.
If you believe that you may have hearing problems at any age, it is crucial to seek out professional help immediately. Waiting to be treating or prolonging your visit could have potentially disastrous side effects. If you live in the Las Vegas area, consider using Hearing Associates of Las Vegas for all of your hearing needs.