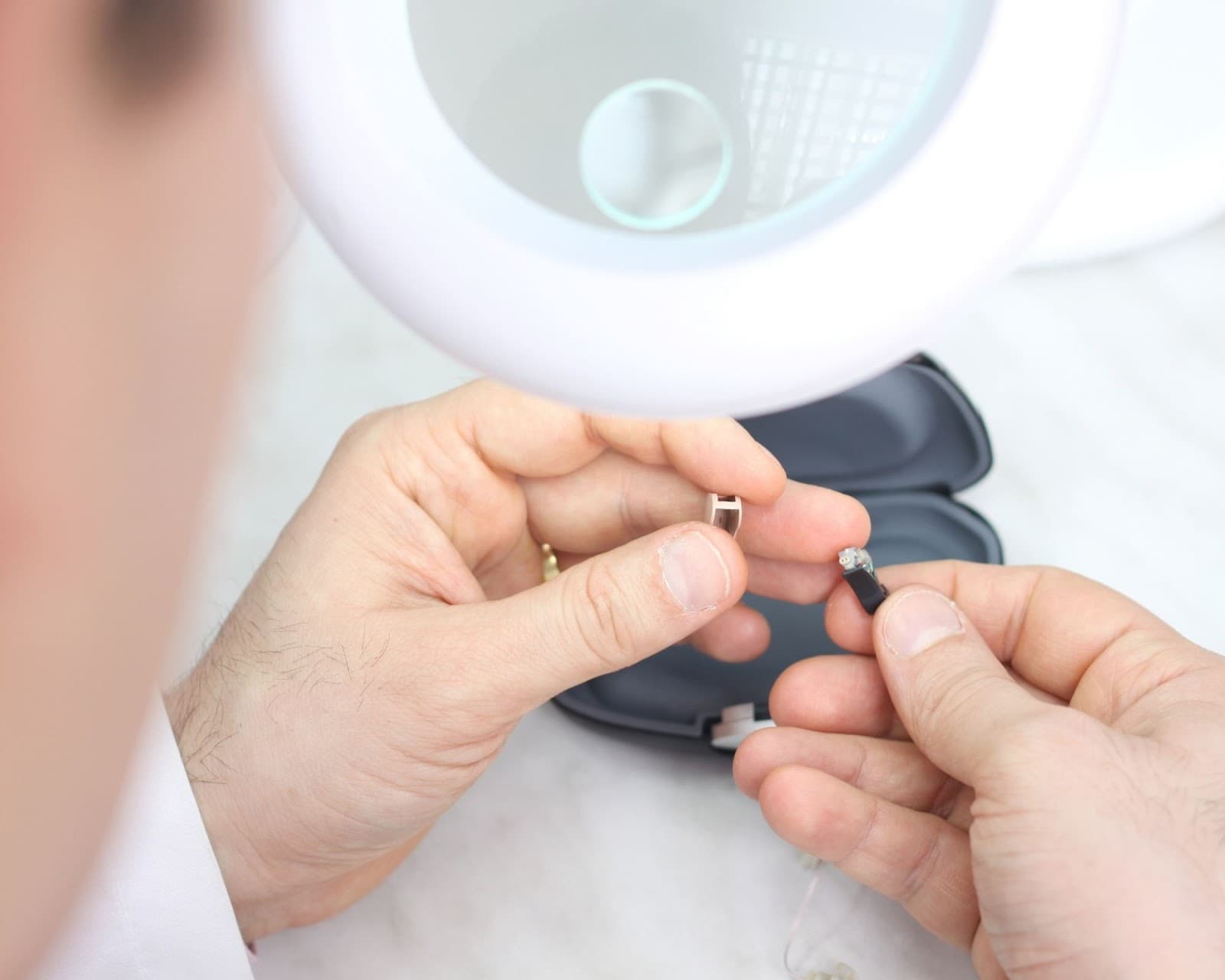 With over 30 million people in the United States who have hearing loss, the market for hearing aids continues to grow. Whether you are new to the world of hearing devices or a multi-year veteran, it's essential to know what lies ahead for hearing aid maintenance and repair.
Even if you take excellent care of your hearing aids, they may need a professional to adjust them. A battery door may be loose, or the sound may require an adjustment. Your hearing aids may have been exposed to moisture or may have been cracked.
How Do You Know When It's Time For Repair?
There are several different signs that your hearing aids need repairing. You might find they stop producing sound completely. Sometimes, the sound could be heavily distorted. It may also be possible that your hearing aid volume is deficient.
There are some fundamental troubleshooting steps that you can use to stay ahead of these issues. However, if these don't work, it may be time to see a professional for a hearing aid repair.
Home Maintenance
Before taking your hearing aids for repair, you can try a few tips for keeping your hearing aids clean. Use a soft cloth that will not leave fibers behind to wipe down your hearing aids regularly. It's critical to remove any wax residue from the device and carefully dust the battery door and microphone housing.
It is crucial to occasionally remove earmolds from the body and wash them with a mild soap solution. It is also important to remember to store your devices in a moisture-free container.
While using your hearing devices, it is essential to be cautious when handling the device. Also, do not use airborne chemicals/aerosol sprays near them and avoid moisture exposure.
If you believe your hearing aid isn't functioning correctly, remember to test your batteries to ensure they are fully charged and performing optimally.
Before you go in for repair, it is essential to run through a few troubleshooting steps. This includes checking that the device is switched on, that the volume is turned up, that the settings are correct, and that the batteries aren't dead.
What to Expect
Here at Hearing Associates of Las Vegas, we have a simple hearing evaluation process for first-time clients. When you come into our office for the first time, one of our board-certified hearing instrument specialist team members will conduct a personal hearing interview. During this interview, the specialist will discuss why you made the appointment and how you are currently dealing with your hearing situation.
We'll then place you into our noise-controlled sound booth for a two-stage test conducted by one of our hearing instrument specialists. This test includes a tone threshold test and a speech recognition test. After completing the hearing evaluation, the hearing specialist will give you an in-depth explanation of what your hearing results mean for you. The specialist will also provide you with an overview of your hearing treatment options.
If you bring your device in for repair, we will perform a series of necessary checks to see the hearing aid is not functioning correctly. After this, one of our audiologists will diagnose the issue. This could be a problem with various aspects of the device, including the mic.
Most of the time, we can perform the repairs while you are in the office. Most hearing aid repairs can be completed in less than thirty minutes. However, the issue may also be complicated. If this is the case, it may take a couple of hours or more. Usually, we can provide you with a temporary replacement set of hearing aids in cases like this.
The cost of hearing aid repairs can vary. It typically depends on the device and the issue and how much time it will take to fix the problem. Basic issues can be repaired for under fifty dollars. If the problem is more serious or the hearing aids are advanced tech, the cost could be more expensive.
If your hearing aids are insured when they need repairing, you won't need to worry about the cost. When you get your hearing aids repaired, make sure to take the insurance paperwork with you for review.
Let Us Help You
Hearing loss can be a difficult and draining process. Let us help guide you through this new stage of your life by providing accurate and personal information for your specific case. Visit us now to learn more.