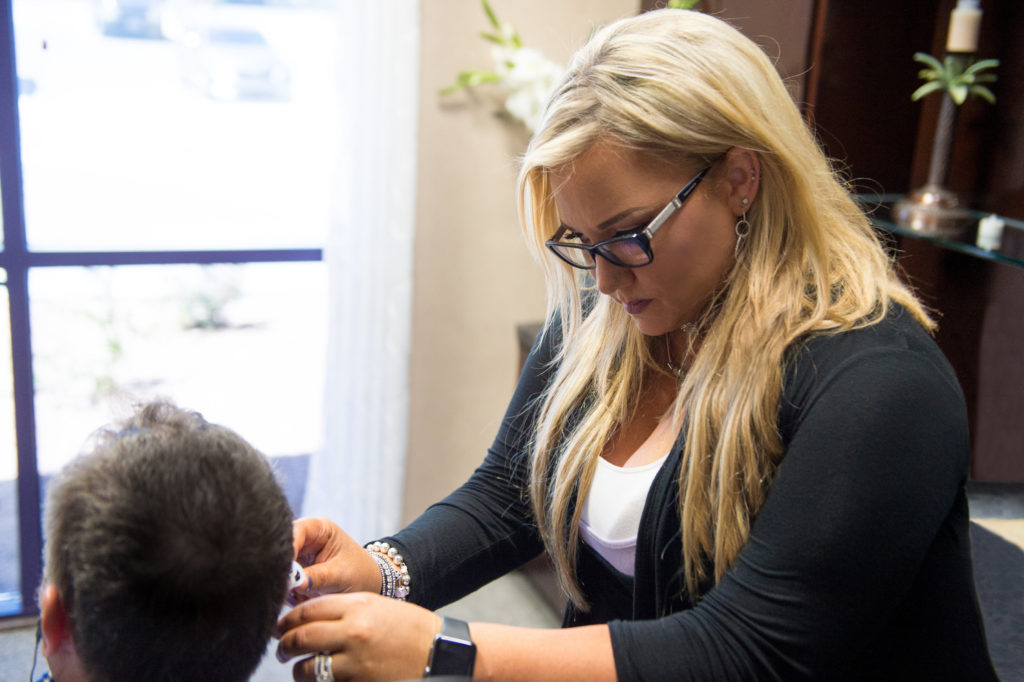 Introducing the Levo System for Tinnitus Patients
As a hearing practice that specializes in the successful treatment of tinnitus, we are excited about the release of Levo System for tinnitus therapy. This tinnitus sound therapy from Otoharmonics uses a personalized sound match for night time habituation of nagging tinnitus symptoms. Custom fit earbuds and a specially programmed Apple iPod retrains your brain while you sleep at night.
How Does Levo System Work
During your initial visit to our Tinnitus Relief Studio, our tinnitus experts will discuss treatment options as well as administer a hearing evaluation and the Levo System frequency test. After a discussion of treatment options, and if you decide that Levo sound therapy is right for you, we will make molds for custom fitted ear buds. On your next visit, we will make a sound match to your unique tinnitus sound frequency. Over the next three months you will wear the Levo System while sleeping. Over time your brain will habituate or gradually grow accustomed to the tinnitus noise allowing you to function in a normal, day-to-day way.
Schedule a no obligation consultation today
Learn how your brain can retrain itself while you sleep
Understand the fundamental science behind your tinnitus
Discover how Levo and other treatment options can improve your quality of life
Read more about tinnitus treatment options
One of our patients discusses his treatment journey
See our unique tinnitus relief studio