As the premier hearing instrument specialists in the Las Vegas area, we are proud to work with the best hearing aid brands currently available. As we are independent hearing aid providers, you can be sure that you really are receiving the right ones to assist with correcting your hearing loss.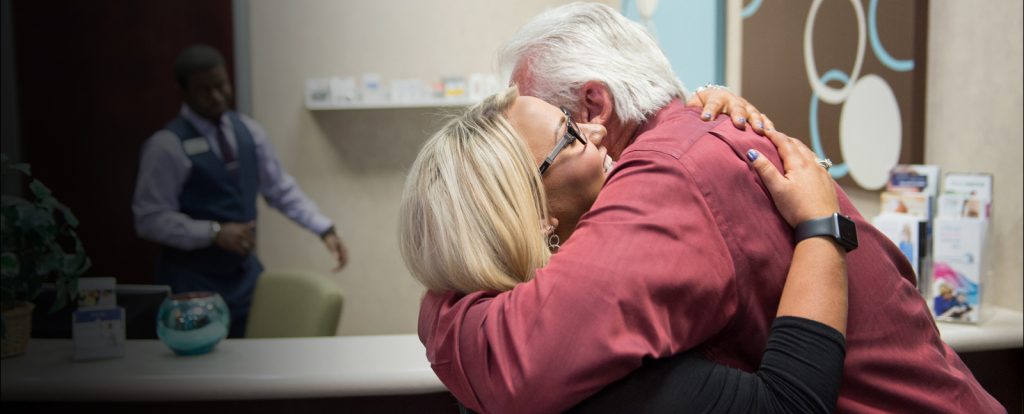 Hearing Associates of Las Vegas has chosen to work with a variety of hearing aid manufacturers. This allows us to find the right hearing aids for your lifestyle and budget. Keep reading for some insight into the various hearing aid brands we currently work with at this time.
---


While the official creation of Oticon was in 1946, the drive to bring improved hearing devices to those in need began back in 1902. From its beginning to now, Oticon focuses on providing hearing solutions to help people live fuller lives through improved hearing. Depending on the hearing aid style, you can find hearing aids which range from Behind-the-Ear to Invisible-in-the-Canal.
About Oticon
Oticon has both US and global headquarters, allowing them to be an international distributor of hearing solutions. They also have a research center in Denmark, allowing them to perform impactful research on hearing loss and various innovative solutions.
The Oticon motto is "People First" and with this motto, Oticon's business focus is on empowering individuals to interact and communicate easily.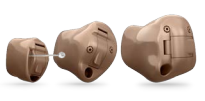 Oticon Reviews
Reading reviews on Oticon may not convey all the interactivity of the Oticon hearing solutions, as this is something better done by video.
For more insights on how Oticon hearing solutions have impacted people, check out Oticon's testimonial videos.
Oticon Awards
As an innovative hearing solutions manufacturer, Oticon has won many awards for its work in the hearing loss solutions field. Some of the notable awards are: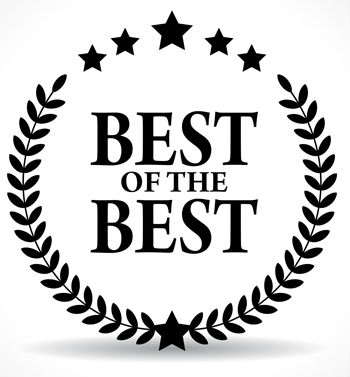 Edison Gold Award 2017
Gold Stevie Award 2017
2016 MarCom Gold Award
Red Dot Award
CES Innovation Award
---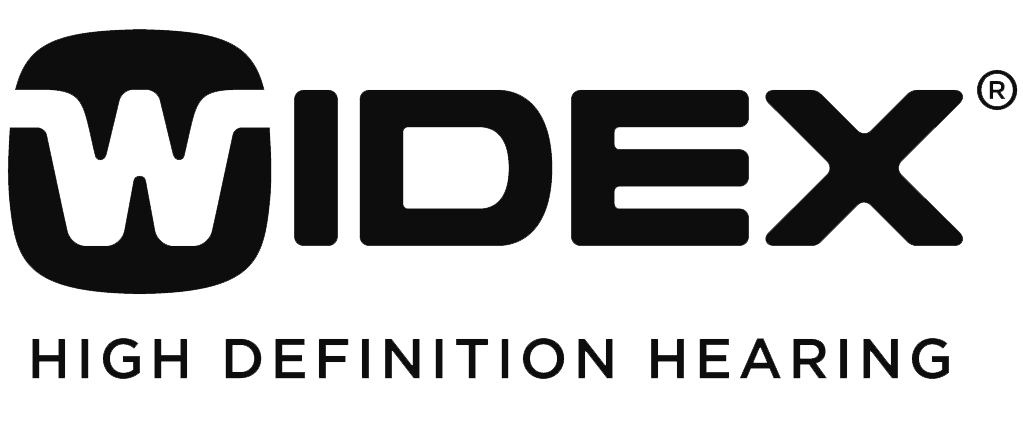 Founded in Denmark in 1956, Widex is a family-owned hearing aid manufacturing company. They offer a range of hearing aids from Invisible-in-the-ear to Behind-the-Ear, as well as advanced tinnitus treatment solutions. Widex is one of the largest manufacturers of hearing aids and distributes their products to over 100 countries.
About Widex
The Widex vision is to provide perfect hearing through their hearing solutions, all while providing quality customer service. They have five core company values, which are:
Customers First
Reliable
Pioneers
Passion
Team Spirit
Widex Beyond Z – Rechargeable Hearing Aids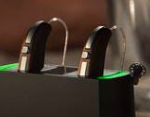 Widex Custom – In-The-Ear Hearing Aid

Widex Cros – Single-Sided Deafness Solution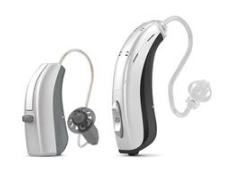 Widex Reviews
Using hearing aids can be life-changing, allowing the user to reconnect with the world of sound that they thought was lost to them.
Widex has a unique review feature which allows Widex hearing aid users to submit their stories and connect with each other. Read those stories and consider submitting your own story here.
Widex Awards
Over Widex's history of reaching hearing aid milestones, they have won several prestigious awards along the way.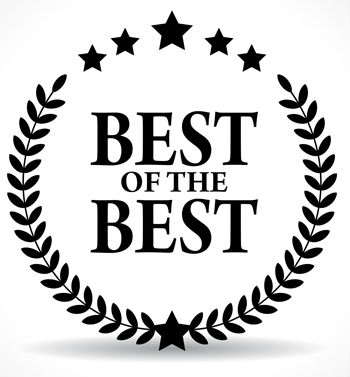 Red Dot Design Award
AIHHP Annual Industry Awards ("Best Manufacturer", "Best Technology", "Best Individual Support")
BenchmarkPortal Centers for Excellence ("Customer Care", "Audiology Department")
European Inventor Award
---

Founded in 1963, Starkey pioneers hearing loss research and hearing technology innovation all while manufacturing and distributing hearing aids. Their hearing aids range from Invisible-in-the-Canal to Behind-the-Ear styles, as well as single side hearing aids and hearing amplifiers for those who don't quite need hearing aids.
About Starkey
Along with their hearing aid manufacturing and distribution endeavors, Starkey has founded a charitable foundation focused on providing hearing aids to the underprivileged. Called the Starkey Hearing Foundation, they have distributed hearing aids to over 100 countries.



Starkey Reviews
Starkey has many user reviews for a potential Starkey hearing aid user can view.
Starkey also welcomes their users to submit their hearing aid stories, on their Facebook page, @starkeyhearing on Twitter, #Starkey50 or @starkeyhearing on Instagram, and on their website.
Starkey Awards
As one of the top hearing aid manufacturers, Starkey has been the recipient of many awards over the years.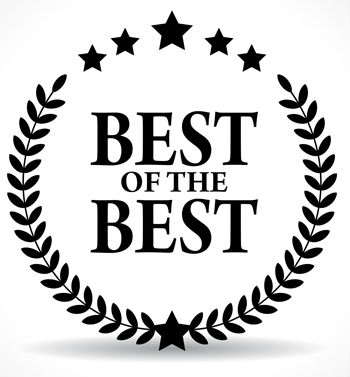 Frost & Sullivan Manufacturing Leadership Award 2018
SXSW Interactive Innovation Awards 2017
Minnesota's Tekne Awards 2016
Inc. Best In Class Design Award 2016
2016 Bronze Stevie Winner American Business Awards
---


Hearing solutions creators since 1943, ReSound is a hearing aid manufacturer with a wide range of hearing aids and hearing devices currently on the market, from the standard Behind-the-Ear hearing aids to their tiny Invisible-in-Canal. They are a part of The GN Group, which is a global developer of intelligent audio solutions. Through their connection to GN, ReSound is a sister company to Jabra.
About ReSound
ReSound promotes four cornerstones of hearing, catered to the modern hearing aid wearer. These four aspects are:
Audiology – Promoting quality sound
Connectivity – Bluetooth syncing ability of hearing aids
Apps – Developed for greater hearing aid personalization and experience
Design – Create hearing aids more comfortable, discreet, and easy to use
ReSound LiNX 3D

ReSound ENZO 3D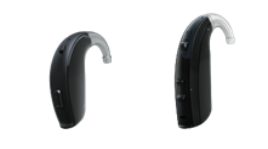 ReSound Reviews
If you are interested in how ReSound hearing aids perform, there are video reviews you can watch which have been provided by ReSound hearing aid users.
You can watch more testimonials on various hearing aids on ReSound's testimonials page.
ReSound Awards
With its long history, ReSound has been the recipient of many awards. Some of the most recent ones are: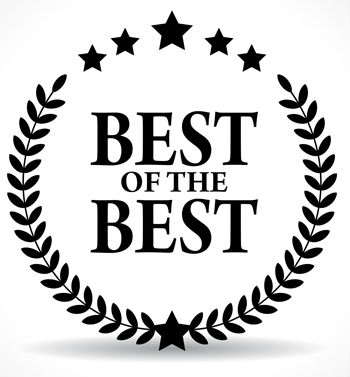 CES Innovation Award 2017
IHS Markit Innovation Award 2016 &2017
Die Goldene Concha 2016
Golden Lobe Award 2016
---
Signia is a new hearing aid brand, having recently come about this decade. However, the base company which eventually produced Signa began in 1878. This hearing aid brand has all the latest hearing aid styles and other hearing solutions such as live remote hearing aid tuning.
About Signia
The hearing aid company Siemens has now become Signia, which is part of The Sivantos Group. This hearing aid manufacturer offers not only Signia but also Rexton and Siemens hearing aids. Their stated mission is to invent the future of better hearing and understanding.
Signia Cros Nx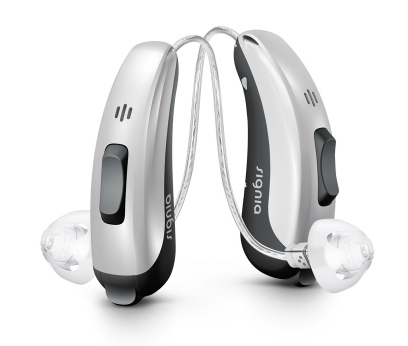 Signia Insio Nx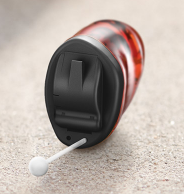 Signia Silk Nx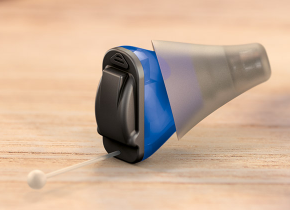 Signia Motion 13 Nx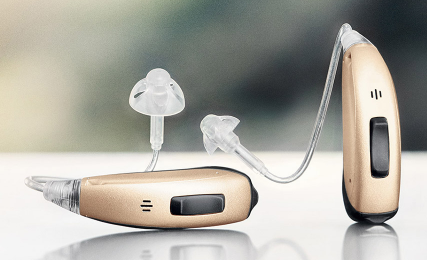 Signia Pure 13 Nx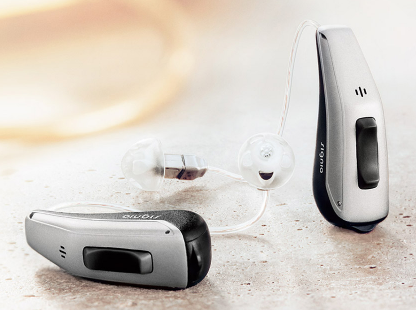 Signia Pure 312 Nx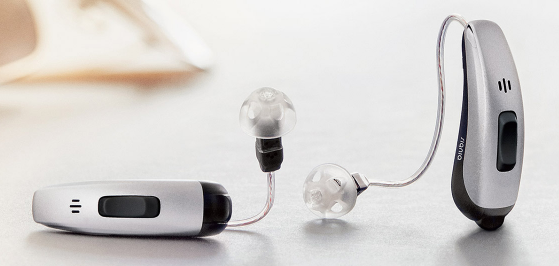 Signia Pure 10 Nx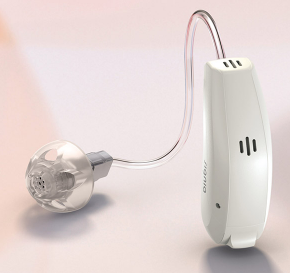 Signia Charge&Go Nx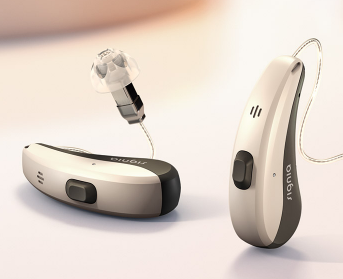 Signia Reviews
Even as a newer hearing aid brand, Signia has plenty of testimonials of happy users of their hearing aids.
To watch or read more Signia testimonials, check them out here.
Signia Awards
As the premium hearing aid brand from The Sivantos Group, Signia has won multiple awards.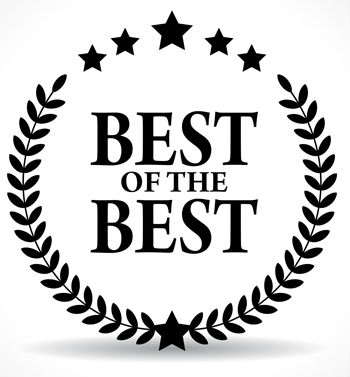 CES Innovation Awards 2017 Honoree
Silver in the 38th Annual Telly Awards
US testimonial video
---

Established in 1947, Phonak began in Zurich, Switzerland. Phonak manufactures hearing aids from the standard Behind-the-Ear to the only extended wear, invisible hearing aids. Phonak also notably creates hearing aids specifically for children.
About Phonak
Phonak is part of the Sonova Group, a hearing care solutions company. Phonak is also the only producer of an extended wear hearing aid called Lyric, which hearing aids can be worn 24/7 no matter what you are doing. Their mission is to create hearing solutions which can change people's lives and allow them to thrive emotionally and socially.
Phonak Naída B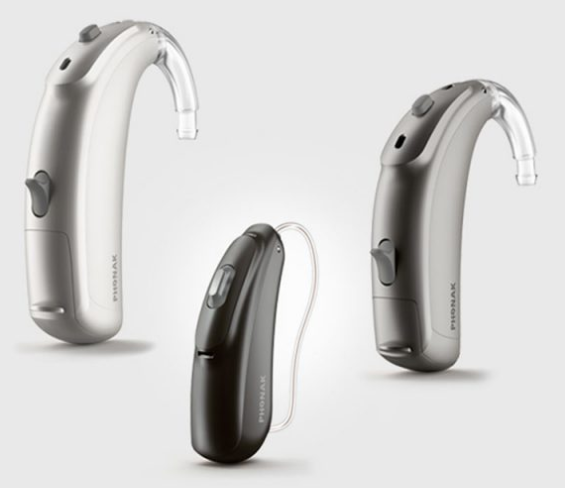 Phonak Audéo B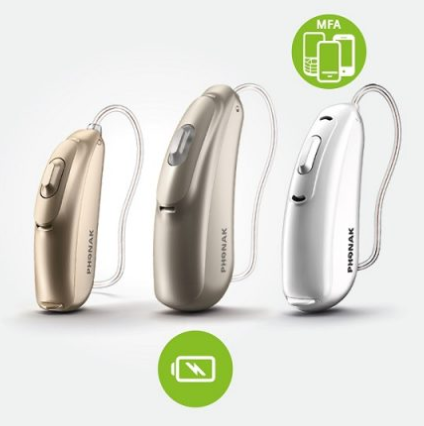 Phonak Sky B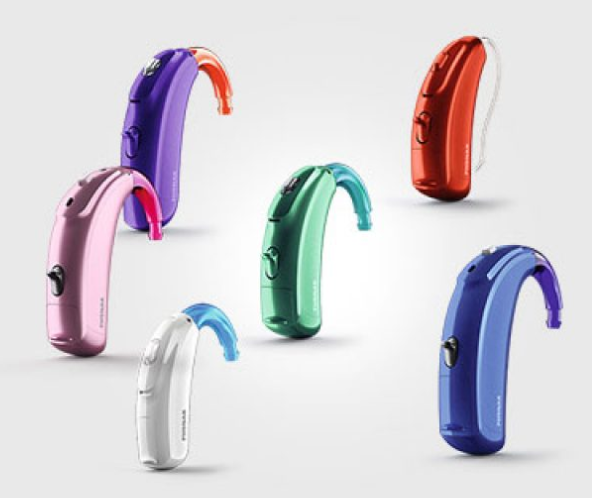 Phonak Bolero B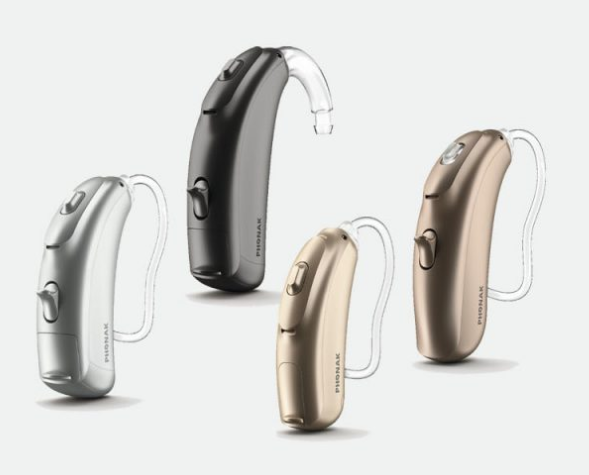 Phonak Virto B-Titanium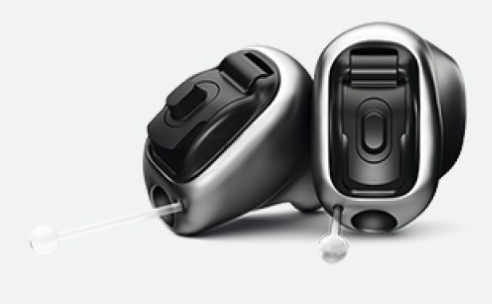 Phonak Virto B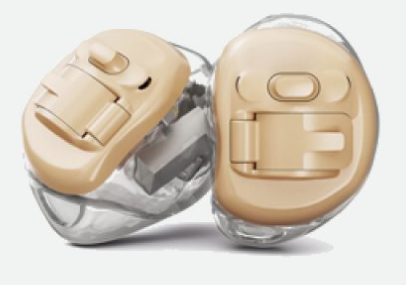 Phonak CROS B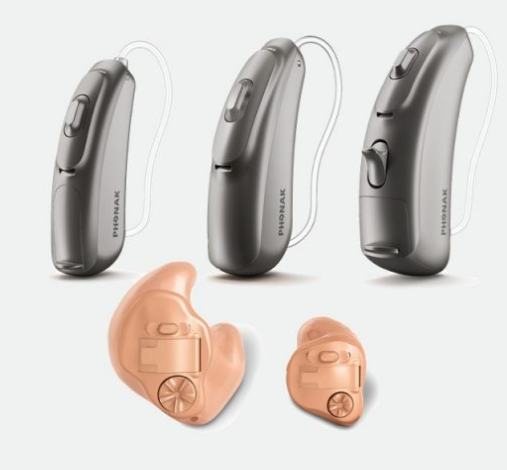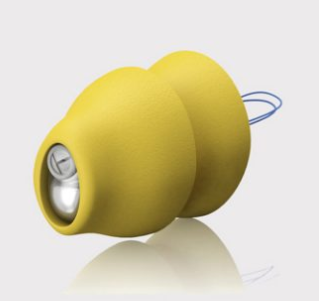 Phonak Reviews
Hearing loss affects all ages, and the testimonials provided by Phonak demonstrates this truth.
For more testimonials, check out their YouTube page. For real teenagers' testimonials, you can see them here.
Phonak Awards
Like the other top hearing aid brands, Phonak has been the recipient of many industry awards.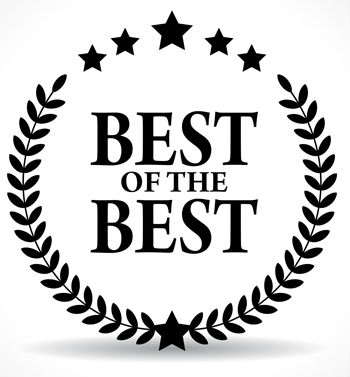 iF Design Award 2017
Red Dot Design Award 2016
Company of the Year via Swiss-British Chamber of Commerce
Good Design Award
---

A young hearing aid brand, Sonic Innovations was established in 1991. They are a part of the hearing healthcare group called William Demant Holding Group, making Sonic a sister company to Oticon, Neurelec, Bernafon, and Oticon Medical. Sonic creates hearing aids of all sizes and styles.
About Sonic
Sonic bases their values on four foundations, which guides their company's progress. These are:
Sound that's natural
Simplicity in everything they do
Speech understanding in noise
Style that stands out
They offer a large line or hearing aid products.
Sonic Enchant Models and Color Schemes


Sonic Celebrate Models and Color Schemes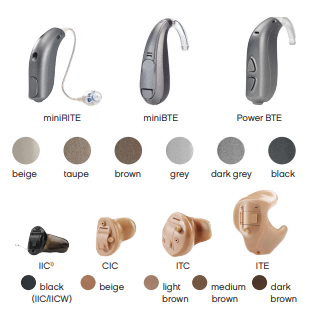 Sonic Cheer Models and Color Schemes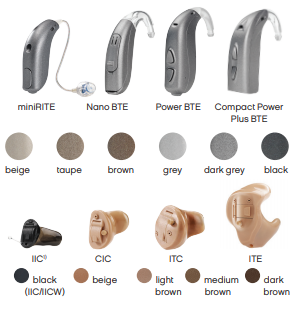 Sonic Journey Color Schemes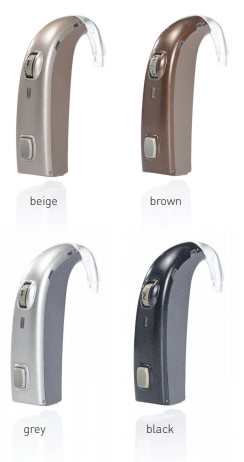 Sonic Charm Models and Color Schemes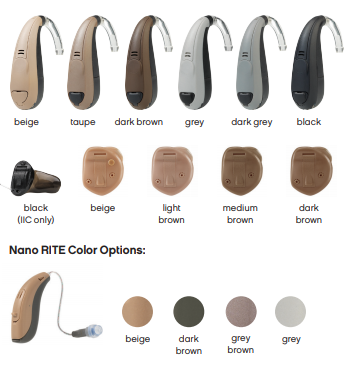 Sonic Standard IIC

Sonic Standard CICW

Sonic Reviews
Sonic has not set up their own testimonial page and instead has shared the hearing aid reviews of those who posted their success with Sonic hearing aids.
Sonic Awards
Sonic does not have as long an award history as some of the other hearing aid brands. However, they have been given some notable awards.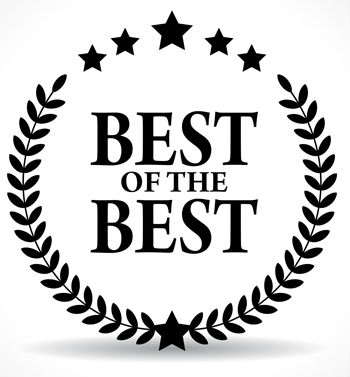 International CES Innovations 2010 Design and Engineering Awards Honoree
Medical Design Excellence Award 2000
---
No matter which hearing aid style and brand you prefer, Hearing Associates of Las Vegas can help. We offer a variety of hearing services to help assess your level of hearing loss, carry all the brands of hearing aids we have discussed above, and ensure the fit of your chosen hearing aid is right for the shape of your ears. If top-quality hearing care is what you want, contact us today for an appointment