People struggling with an irritating ringing in the ears sensation known as tinnitus are looking for one thing: relief. Most people who experience problem tinnitus have tried many things. Their doctor may have told them to live with it as there is no cure. They may have tried pills offering a miracle cure, but to no avail. The longer the unwanted noises persist the greater the aggravation patients feel. There is no known cure but the symptoms can be managed allowing sufferers to engage in normal day to day activities, including finding peace during quiet moments. Relief from tinnitus is possible through an ongoing process involving sound therapies and addressing any underlying hearing loss that commonly accompanies tinnitus symptoms
Tinnitus Relief Studio in Las Vegas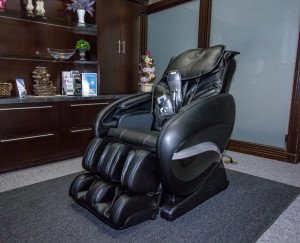 We have built the first of its kind therapy room anywhere in the country for our patients inside our Las Vegas office. This unique space is designed to provide a soothing environment to help patients relax, despite their ongoing frustrations. It feels more like a visit to a spa than a cold medical office. Gone are the harsh lights and unwanted distractions. After a complete hearing evaluation, we bring tinnitus patients to this room to test various sound therapies. Each case is different and patients respond differently to different sound therapies.
Effective tinnitus management involves a combination of sound therapy, counseling and hearing rehabilitation. We specialize in delivering effective tinnitus management to patients. Our tinnitus relief studio is an oasis of calm as we work together to develop an ongoing tinnitus treatment plan for our patients.
If you or someone close to you struggles with unwanted ringing in the ears, contact our office for a consultation.