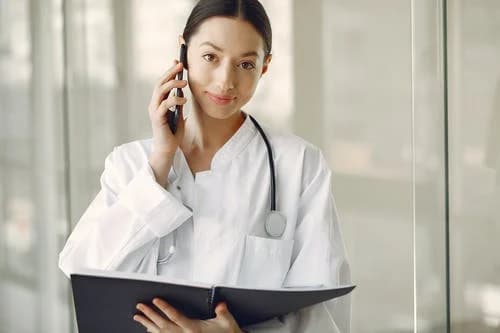 Dear Referring Physician,
Thank you for choosing to send your patient to Hearing Associates of Las Vegas for audiology care. Here at Hearing Associates of Las Vegas, we pride ourselves on identifying hearing loss and tinnitus in our patients.
For us, our business is about about bringing back the gift of hearing to those it has been taken away. Our goal is to recommend our patients for medical or rehabilitative management after identifying hearing loss or tinnitus.
These recommendations are made to find the best available care for our patients and maximize their auditory function. These medical and rehabilitative follow-up recommendations may include consideration of ENT consult, hearing aid evaluation and selection, tinnitus management treatment, instruction in the use of technology, management of the listening environment, or counseling to encourage participation and emotional support.
At our offices, your patient will find a team of knowledgeable professionals that helps walk them through the daunting process of regaining their hearing. We understand that losing your hearing can be a frightening experience, which is why we make it a point to excel at customer service. tr
Our professionals aren't only medically trained to diagnose and treat hearing ailments; they are prepared to have difficult conversations with patients to make them feel better on their better-hearing journey.
To schedule same-day and next-day appointments, please call the most convenient office for your patients. We understand the referral reflects your judgment, and we will make every effort to provide a positive experience for your patients.
Thank you for putting your trust in us. You can rest easy knowing your patient is in good hands with Hearing Associates of Las Vegas.