Oticon hearing aids are known for innovative research and design. They specialize in easy to use hearing aids with clear, natural sound quality, that also work seamlessly in noisy environments by automatically reducing background noise and enhancing clear speech. Oticon hearing aids are both remote control enabled and Bluetooth compatible. We regularly fit Oticon and other leading hearing brands because they deliver consistent sound quality and have a variety of options and levels to address most people with hearing loss.
Oticon Opn™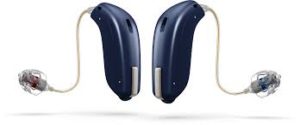 Oticon Opn (pronounced open) is the latest release from Oticon. You can stream audio from other devices like a smartphone with crystal clear quality. Their groundbreaking technology is fast and precise enough to analyze and follow the dynamics of the entire soundscape, and then differentiate between speech and noise. By reducing unwanted noise, it makes it easier to listen and allow you to understand multiple speakers. The wearer can put less effort in to hearing and more in to understanding and remembering conversations. The Opn delivers big power in a small, discreet package.
Oticon Alta2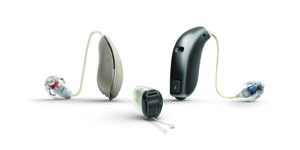 The second generation Alta2 utilizes  BrainHearing™ technology that helps the wearer make sense out of sounds. It comes in a full line of premium hearing aids to match most any style, fit and hearing loss. It is also available in a high powered model suitable for patients with a more severe hearing loss.
Oticon Dynamo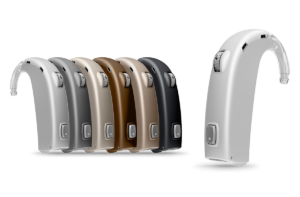 The Dynamo is Oticon's most innovative super powered hearing aid release. It opening new doors for people with severe to profound hearing losses. By better clarifying sounds the Dynamo makes it easier to understand speech in a high power aid. With 7 different shell colors, the Dynamo is sleek stylish option previously unavailable to people with a profound loss.