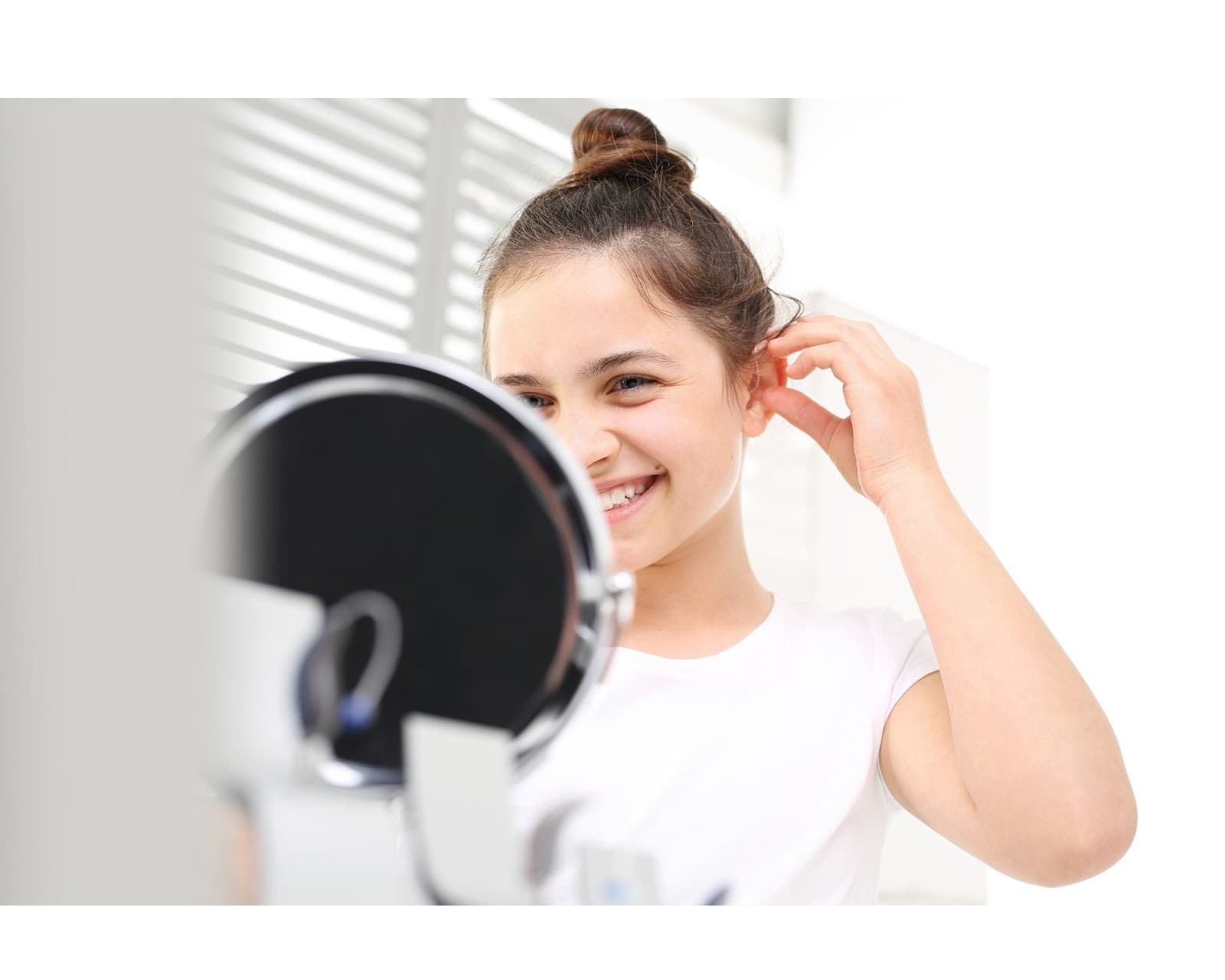 Hearing loss remains one of the major afflictions in the nation, affecting approximately 30 million people in the United States. However, as technology begins to develop gradually, more solutions have appeared to help those that suffer from hearing loss.
As doctors, scientists, and hearing professionals have research and studied those with hearing loss, the technology in the field has advanced rapidly. In the past, hearing evaluations and fittings for hearing aids mainly consisted of a series of beeps and noises. Now, audiologists are equipped with new technologies and methods to make the hearing evaluation process and hearing aid programming process more effective.
What is Live Speech Mapping?
One of the more advanced technologies available is live speech mapping, a method of fitting hearing aids using speech as an indicator to help the specialist adjust hearing aids to the right settings for each wearer. Live speech mapping makes fitting appointments more interactive, and it can also reduce the number of office visits required for successful hearing aid programming.
Live speech mapping is a new hearing aid verification method used to make sure that your hearing aids are programmed for your specific needs. With this method, small microphones are placed in the ear canal and used to measure the hearing aid response in your ear. This also takes into account the natural and individual characteristics of both your ear and your hearing loss.
If you schedule a live speech mapping appointment, it is essential to bring a family member or close friend to gauge your ability to hear live voices.
What Happens During Live Speech Mapping?
When you arrive for a live speech mapping appointment, your hearing care professional will have advanced equipment that will allow him or her to see what you hear through your hearing aids on a screen in real-time.
These results will be displayed on a wall-mounted screen so you can also see the adjustments and participate in the process. This allows both you and your family members to visualize and understand the differences that various hearing aids can have on your hearing ability.
Live speech mapping is known to be highly accurate. If you choose not to use speech mapping verification, other methods to program your hearing aid may require additional adjustments. Live speech mapping dramatically increases the chances that your hearing aid programming will be done correctly on the first try, limiting your visits to your audiologist and saving you time.
Live speech mapping also creates a much more positive fitting experience for both you and your loved ones–because both you and your family get to see the immediate results of your hearing aids and their positive impact. Both you and your family will be engaged in the fitting process, making it an involved group effort.
A common problem with hearing loss is the inability to understand what you can and cannot hear fully. Because of this, you may not understand everything you are missing. With speech mapping, you will have the ability to listen to the improvements made immediately, and you will be shown exactly what you can and cannot hear in real-time.
Other Benefits
Some other benefits of live speech mapping include focusing on the critical function of being able to hear human speech effectively – this is usually seen as the essential function of a hearing aid. Another benefit is that both you and your family are involved in the fitting process, lessening those family concerns that tend to be brought up by your loved ones.
Also, live speech mapping provides immediate and tangible results for the patient. It isn't easy for a patient most of the time to tell whether or not their hearing aid is adjusted correctly. Because these patients suffer from hearing loss, they may struggle to know whether their hearing has improved enough, especially when put on the spot.
Rather than relying only on what they can hear themselves, live speech mapping patients can see visual representations of what they're hearing. They can also see how adjusting the hearing aid affects their ability to hear. The process makes it much easier for a patient to confirm whether or not their audiologist adjusted their hearing device effectively.
Why Live Speech Mapping is Superior
Knowing whether or not your hearing aid is working properly is one thing that haunts almost every hearing aid user. As with traditional fitting and evaluation methods, you must revisit live speech mapping from time to time to ensure that your device suits your changing needs.
Since live speech mapping is so much easier and more effective than other methods, you will no longer dread coming in for adjustments. In fact, these visits might even be an improvement since they will further enhance your ability to hear.
This process has also been shown to increase successful outcomes of fittings, and it has been shown to improve patients' confidence and comfort in using their hearing aids.
Without question, live speech mapping has changed the way audiologists assist patients with hearing aids and instruments. It provides benefits to both patients and medical professionals alike. Furthermore, because audiologists encourage family members to participate in the process, live speech mapping makes it easier for everyone to understand how a person's hearing loss affects their daily life.
Whether you suspect that you are suffering from hearing loss or have been using hearing aids for some time, be sure to ask your audiologist about live speech mapping and insist on it the next time you need a new hearing aid. If you or a loved one believe you may be experiencing hearing loss or tinnitus, consider consulting Hearing Associates of Las Vegas.
As trained professionals in all things audiology, we can assist you or your loved ones and help you get on the road towards better hearing. With the newest technology and the best products available on the market, our associates can help you make the right decisions towards improving your hearing in the long term.