Our motto at Hearing Associates of Las Vegas is "We bring families together through better hearing."  We are dedicated to do all that we can to help our patients experience the joy of improving their hearing.
We thought it may help you better understand who we are and what we have to offer, by answering some of the common questions we are asked by our patients.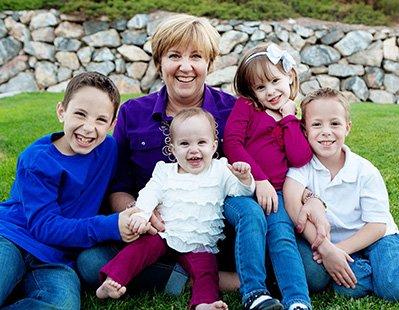 WHO IS HEARING ASSOCIATES OF LAS VEGAS
Hearing Instrument Specialist Robyn Lofton, a Nationally Board-Certified Hearing Instrument Specialist and her husband, Lionel Lofton, opened their first hearing clinic in Henderson, NV, in September 2014. They love the opportunity to help those in need of hearing assistance and the countless smiles and hugs they received from their loyal and happy patients, quickly resulted in the practice growing and soon caused the need for them to open a second office in Summerlin, NV, in October 2015.
Hearing Associates of Las Vegas mission statement is, "Our mission is to address your specific and unique auditory difficulties. With the highest level of professional care, using the latest in technology and education, we can help to bring back some of life's most precious sounds. When we hear better, we live better."
As a family-owned practice, each patient becomes a member of the Hearing Associates of Las Vegas hearing family. With a franchise hearing clinic or one that is corporate-owned, quite often the patient becomes just a number on a spreadsheet to a corporate accountant who does not know them personally, has never met them and has not had the opportunity to really get to know who they are and what makes them happy.
Robyn and Lionel pride themselves in doing all that they can to ensure: "Each patient can know how important their hearing needs are to us, and know that we will always strive our best to deliver a product and customer service that is unmatched. This is one of the main reasons that we play Cheers in each of our waiting rooms and share freshly baked cookies. We want our patients to feel like they are at home with us and part of our hearing family. It is like the Cheers theme song 'You wanna go where everybody knows your name…'"
We insist that our staff not only knows and is committed to our mission statement but that they display the same each day at our offices by ensuring our patients experience and enjoy their love, their patience, their first-class quality of work, their helping hands and their desire to do all that they can to help restore our patients' precious hearing.
WHY CHOOSE HEARING IMPROVEMENT
Robyn said it best when asked why she and Lionel chose to focus on helping people with their hearing needs.
"There has been nothing more rewarding than bringing back the gift of hearing to those who have been missing it. It is a wonderful feeling to experience the joy on a patient's face when they can hear again. It lights up the room! They can hear the birds singing again, the joyful stories told by a young grandchild, conversations with forever friends at dinner in a restaurant, the TV with the sound at a normal level or just the simple opportunity to hear your spouse the first time and not have to ask them to repeat it again.  They define it as a sense of feeling alive again. As one patient described it to me, he felt as if he went from riding on the back of the bus to driving his own bus again when he could finally understand more clearly when people would talk to him."
WHAT HEARING ISSUES AND HEARING EQUIPMENT WE CAN WORK ON
Hearing Associates of Las Vegas can provide you with a variety of hearing services. Some of our most regularly requested services are:
Hearing evaluations – Many patients who enter our offices need help to establish their baseline hearing. We provide in-depth hearing testing so we can help you determine your exact level of hearing loss.
Tinnitus treatment – Our goal is to help you find the right type of tinnitus treatment that offers you the relief you need. To achieve this goal, we keep in stock the Levo System, Neuromonics, Widex Zen, sound generators, and hearing aids for our tinnitus patients to test out in the office and experience immediate relief from your tinnitus. You can even take some of these devices home to test out!
Hearing aids – In our offices, we carry at least six different brands of hearing aids, including many different levels of technology from each major hearing aid manufacturer. By carrying a wide variety of hearing instruments we are able to demonstrate how the various hearing aids work, and you can clearly hear and understand what your options are as we discuss them.
Hearing aid repairs – We can conduct repairs at both of our hearing clinic offices and we can make repairs on most hearing aids the same day you bring them into us. If your hearing aids need to be sent to the manufacturer for major repairs, we always make sure to have a set of hearing aids available that we can loan you, so you are never without your ability to hear.
Aural rehabilitation – We look forward, if necessary, to continue to assist and counsel one-on-one with our patients who have received hearing aids but may need additional help if they struggle with aural distortions. This work may take 4-12 weeks, as we conduct various tests and lifestyle assessments to help you overcome any difficulties while adjusting to your new hearing aid use.
WHY CHOOSE HEARING ASSOCIATES OF LAS VEGAS
There are many different places that someone can go to find hearing and tinnitus help. What makes our office stand out is the level of expertise and customer service. We are one of the few independently-owned clinics left in Las Vegas, NV.
Being an independent clinic means that there isn't a corporate group controlling which hearing aids we need to be fitting. Each patient receives a personalized approach for each of their individual needs. We work with several major name brand manufacturers that offer warranties and a product that matches our patients' specific needs.
But what makes us stand out the most is our follow-up care after the initial fitting. The fitting of a new hearing aid doesn't stop after a person receives their hearing aid; in fact, the fitting process has only just begun at that point. We provide continuous support, counseling, and repair assistance.
Better hearing is not as simple as pulling a box off the shelf and handing it to a patient. We ensure that our patients aren't left to struggle with their hearing aids and tinnitus treatment devices. Instead, we offer a proper follow-up plan for each person, which is personalized for their individual needs. No one leaves our office without a follow-up appointment to make sure everything is working as the patient had hoped.
As a result of our personalized yet professional care, we often receive many referrals from our patients, friends of patients, as well as doctors' offices.
If you are ready to work with trained hearing specialists who will put your hearing needs first and do all that they can to make sure your experience with us is enjoyable, then contact us today to set up an appointment.