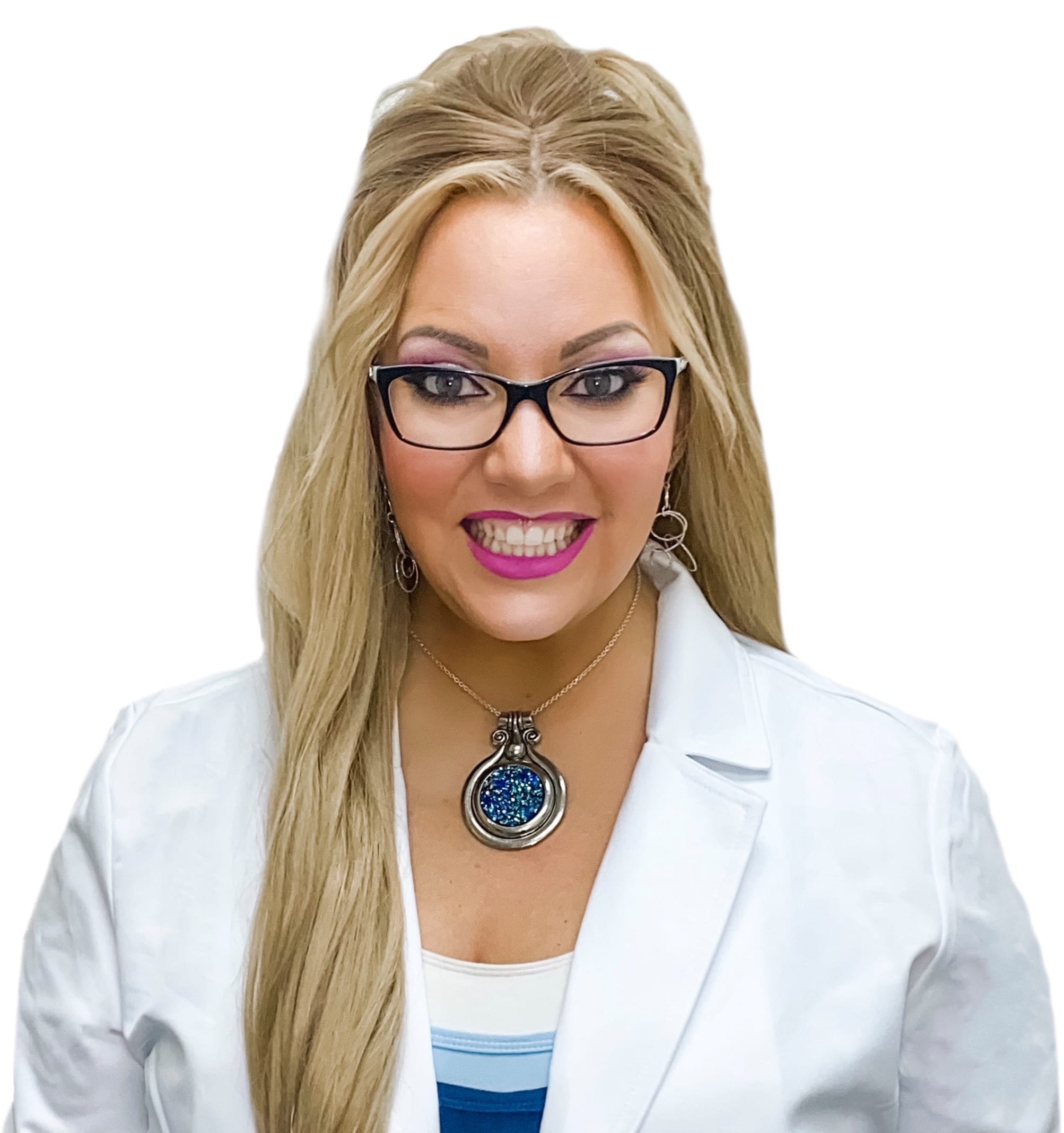 Robyn Lofton
B.S. – BC-HIS
Owner & Lead Practitioner
Robyn is a Nationally Board Certified Hearing Instrument Specialist and is passionate about bringing her patients back to a world of better hearing. Her approach is straightforward; treat patients the way they want to be treated. Robyn and her entire team focus on patient care, often missing in an era of corporate chains and big healthcare conglomerates. Patients appreciate the personal approach that her local, family-owned hearing care practice provides.
Robyn has often been told her smile is infectious! In her spare time, Robyn enjoys spending time with her husband Lionel and their dog.
Affiliations
---
Lionel Lofton
Owner & Director of Business Operations
Lionel, co-owner with Robyn, is the engine that drives the business part of our practice. Patients know him because he eagerly takes that extra step to make sure your experience at Hearing Associates of Las Vegas is positive and memorable. Born and raised in Las Vegas, Lionel enjoys giving back to the community, and he is our ambassador to senior communities, assisted living, and senior events. Fun and outgoing, Lionel loves to meet and interact with new people daily.
Lionel loves watching sports and spending time with his wife Robyn and their dog when not at work. He gives his time generously to youth programs at church and gives back when he can.
---

Dr. Riley Terry
Au.D., CCC-A
Doctor of Audiology
Dr. Riley Terry graduated from Truman State University in 2009. Upon graduating, Riley continued her education in Audiology at Missouri State University. Each year, Dr. Terry continues her education by attending conferences, conventions, and additional training courses in Audiology to bring the best and latest treatments to her patients.
Originally attending college for healthcare, Riley became interested in Audiology and how she can make a tangible difference in her patients' lives. One of Dr. Terry's favorite moments is when she can connect with her patients and improve their hearing. The highlight of her day-to-day is when she can watch a patient hear their loved ones for the first time.
Dr. Terry understands the difficulties of hearing loss and the frustration many patients will experience. She works hard to help patients feel at ease by laughing together and removing the fear that comes with purchasing hearing aids and finding the best solution for hearing loss. Dr. Riley volunteers with the Sigma Kappa Alumni Chapter and Sierra Vista High School. She is passionate about helping additional causes including expanding Alzheimer's research and the Leukemia and Lymphoma Society.
Riley spends her free time with her husband Brett and their son Blake. She enjoys playing with her dog Lola, her cat Trixie, and her goldfish Debbie. Dr. Terry enjoys cheering on the Sierra Vista Mountain Lions where her husband coaches, and cheering for her favorite sports teams the Kansas City Chiefs and St. Louis Cardinals.
Affiliations
American Speech Language and Hearing Association (ASHA)
The American Academy of Audiology (AAA)
Former Chair of the Student Academy of Doctors of Audiology (SADA)
---

Dr. Amy Murphy
Au.D., CCC-A
Doctor of Audiology
Dr. Amy Murphy graduated from the University of NV-Reno with a B.S. in Speech Pathology. Upon graduating, Amy attended Idaho State University and graduated with a Doctorate in Audiology.
Amy became passionate about audiology in college and began her journey toward improving hearing loss. Amy focuses on providing others with access to sound and improving their ability to communicate. With modern technology, Amy can help patients find relief from hearing loss and enjoy their quality of life.
A native of Las Vegas, Amy was excited to come back to the community she loves, where she enjoys connecting with people. Amy enjoys spending time with her beagle, Hank, and watching the Vegas Golden Knights and the Henderson Silver Knights.
Affiliations
American Speech Language and Hearing Association (ASHA)
Certificate of Clinical Competence (CCC-A)
---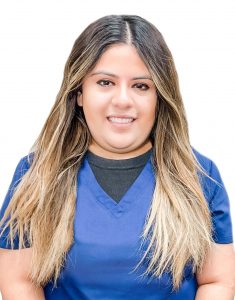 Stephanie Sanchez
B.S.
Hearing Technician Assistant
Stephanie brings a great deal of experience and exceptional patient care that fits right in with our team here at Hearing Associates of Las Vegas. A graduate of Nevada State College, Stephanie started in the audiology field at a young age, and she has always focused on providing patients with the highest level of care possible. Stephanie is always focused on learning and expanding her expertise in audiology.
Stephanies is our world traveler as she loves to visit new places. Stephanie is a die-hard Lakers, Golden Knights, and Las Vegas Raiders fan. When Stephanie isn't sharing her positivity throughout the office, you'll find her kicking back with a good book and spending time in the park.
---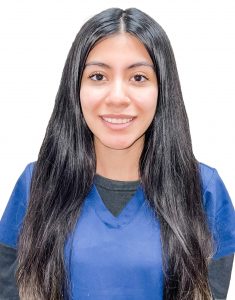 Jaeda Sanchez
Patient Care Coordinator
Jaeda is the newest member of the Hearing Associates of Las Vegas team and assists with patient care; and, like Robyn, is a real people-person. She assists with the front desk and welcomes our patients with a warm smile and friendly demeanor. Jaeda brings her skillset of empowering patients by improving their hearing and helping them identify the best hearing solutions for their needs.
An accomplished student, Jaeda completed high school in two years and scored the highest on the ACT test at her high school.
Jaeda is passionate about various causes, including civil rights, gender equality, and global warming. She enjoys community outreach and spends a lot of time volunteering with different organizations, including the Holy Family Church. In her spare time, Jaeda enjoys unwinding by painting.
Personal Motto:
"The front desk is one of the most important jobs as you are the first and last person a patient sees."
---