People with hearing loss are often driven to ignore the problem or put off getting help out for several reasons. The fact that most hearing loss comes on slowly, making it harder to notice at first, is one reason why treatment isn't sought right away. Additionally, they might get used to the changes or think it's simply a normal part of aging and not realize they have options. Unfortunately, hearing loss also has a negative stigma attached. It may be seen as a sign of weakness, causing those with hearing loss to shy away from social situations and self-isolate.
All these reasons are common but avoidable with the right support team on your side. At Hearing Associates of Las Vegas, we've heard all these reasons and more from our customers and loved ones. This is why we strive to provide a well-rounded approach to hearing loss care, including hearing-assisted devices and education and support. It's not just about knowing which hearing aids are best. It's about understanding your own personalized hearing health journey.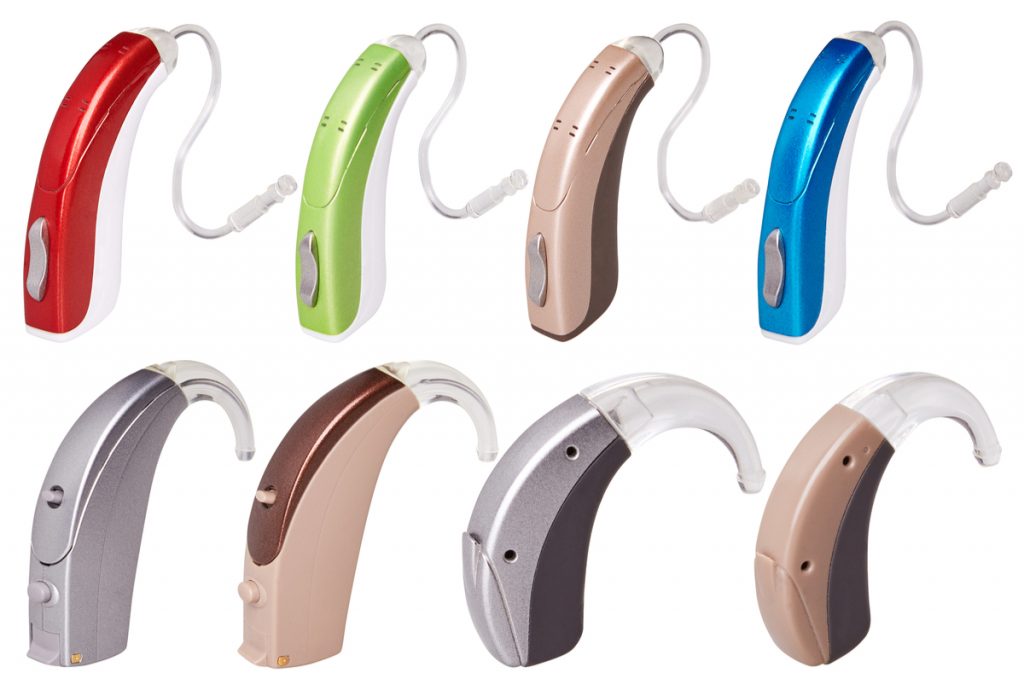 The Impact of Untreated Hearing Loss
Ignoring hearing loss can lead to further loss. Not only that, but if hearing loss isn't treated, it will continue to disrupt communication, leading to misunderstandings, frustration, and strained relationships. Before you know it, you may avoid activities you once loved, leading to feelings of depression and lowered self-esteem. Also, studies have shown that untreated hearing loss is linked to a decline in cognitive function, which raises the risk of conditions like Alzheimer's and dementia. Taking care of your hearing loss as soon as possible gives you the tools to live a full life.
How Can Hearing Associates of Las Vegas Help?
As mentioned above, our skilled team offers more than just hearing aids. We're trained in the latest testing technologies and treat each customer with care, creating a personalized approach to their hearing loss. From the minute you inquire about our services to your first fitting and beyond, our team is here to help you navigate the changes.
Our services start with a pre-evaluation consultation that lets us get to know you beyond your hearing loss. A team member will discuss your concerns, medical history, and other topics of interest to you. You can bring a family member or friend with you to this appointment to make you feel more comfortable, especially if they are someone who has also noticed a change in your hearing. From there, we move on to an ear canal inspection to clarify what might be causing your hearing issues.
This inspection gives us details about earwax buildup and the general health of the eardrum. We want to ensure we have a good understanding of your hearing loss as well as a possible root cause. After this inspection, we move toward a hearing test that has two parts. We want to evaluate your hearing as a whole, which is why we test your speech reception and word recognition. If you bring someone, they can help with this test by reading off a list of words while we evaluate your responses. This allows us to assess your real-world hearing with someone you commonly communicate with.
Once the testing is finished, we will have a post-evaluation consultation to explore our findings and answer any additional questions you have. We take the time to explore the different types of hearing loss and preventative measures you can take. Also, we discuss what hearing assistive devices might work best, as not all hearing aids are created equally.
More Than Just Hearing Aids: The Real-Ear Measurement Difference
Once your hearing health has been established, we discuss your options for hearing aids, depending on your lifestyle, career field, comfort level, and more. In addition, we explore the advanced technologies you can find in today's hearing aids and how they assist each type of hearing loss. But first, we need to understand how you hear and gain your measurements to determine the best hearing aids for you.
At Hearing Associates of Las Vegas, we go beyond just introducing you to hearing aids that might work well. We let you try some options as well as focus on gaining the best fit possible through Real-Ear Measurements. These measurements allow us to give you the fit and comfort you need. With such a vital tool, you would think everyone would use it, but more often than not, hearing specialists only use it 30% of the time. However, our team uses it 100% of the time. Real-Ear Measurements have been shown to provide you with a better fit, increased interaction in your hearing health, decreased return visits due to fitting issues, and improved satisfaction overall.
We insert a small microphone into your ear during your Real-Ear Measurement fitting. This microphone produces a signal amplified within your ear and relays the information it receives to our software to determine your needs. The system allows us to make even the smallest adjustments in order to confirm that optimal hearing is achieved before we conclude the session. The information received after all the adjustments gives us the date needed for your prescription. Once this is completed, we use another tool called Live Speech Mapping to verify the measurements and ensure your fit is the best it can be.
Gain Control of Your Hearing Loss With the Help of Hearing Associates of Las Vegas
As you can see, our approach to your hearing loss goes much further than just fitting you for hearing aids. We address your concerns and questions so you feel better about your hearing health, allowing you to move forward and return to the activities you once loved doing and enjoy conversations more. Contact our team today to see how we can help you take charge of your hearing loss.