Are you experiencing hearing loss? Don't worry – it's normal to experience difficulty hearing as you get older. But, if you want to take steps to improve your hearing, there are a few healthy foods that can help. In this article, we'll discuss which foods are good for improving your hearing and how they work.
From dark leafy greens to juicy fruits, there are many natural ways to boost your hearing health. Eating certain foods can help protect the delicate structures of the ear from damage and reduce inflammation. Plus, these foods are packed with nutrients that support overall health in general!
What is Hearing Loss? Hearing Loss Defined
Hearing loss is an inability to hear within the normal range and it can be caused by a variety of factors. It affects people of all ages, though it's more common in older adults. Hearing loss can range from mild to severe and can have a significant impact on your quality of life.
There are two main types of hearing loss: conductive and sensorineural. Conductive hearing loss occurs when sound waves aren't able to travel properly through the outer ear to the middle ear, usually due to a blockage or fluid buildup. Sensorineural hearing loss is caused by damage to the inner ear or auditory nerve, typically resulting from aging, infection, trauma, or medication side effects.
People with hearing impairments may experience difficulty communicating with others and understanding conversations in noisy environments. They may also struggle with balance issues due to their inability to process sound correctly. Treatment for hearing loss depends on its cause but may include surgery, medications, or devices such as hearing aids or cochlear implants.
Causes Of Hearing Loss
Hearing loss can be caused by a number of factors. Certain medical conditions, such as infections, head injuries, and medications can contribute to hearing impairment. Age-related hearing loss (presbycusis) is a common condition among adults over age 60 and is caused by the natural aging process of the inner ear. Exposure to loud noise is also a major cause of hearing loss, leading to something called noise-induced hearing loss (NIHL). This type of hearing loss happens when you're exposed to loud noises for extended periods of time or at high decibel levels.
The effects of NIHL are often gradual, but they can be permanent if not treated in its early stages. In addition to avoiding exposure to loud noises, wearing ear protection such as earmuffs or earplugs can help reduce your risk of NIHL. Some other causes of hearing loss include:
Genetics
Ototoxic drugs
Congenital conditions
Certain diseases like Meniere's disease or acoustic neuroma
Determining the exact cause of your hearing loss is important in order to determine the best treatment plan for you. Depending on the severity and cause of your hearing loss, there may be several options available including surgery or sound amplification devices such as hearing aids or cochlear implants. At Hearing Associates of Las Vegas, we want you to find the best solution for your needs.
Types Of Healthy Foods To Eat For Improved Hearing
Eating a balanced diet with plenty of nutrient-rich foods can help support healthy hearing and protect against further damage. Here are some of the best types of food to eat for improved hearing.
Starting with whole grains, which provide essential B vitamins for healthy nerve cells in the ear. Whole grains include whole wheat bread, oats, barley and quinoa. Incorporating these into a regular diet will not only support healthy hearing but also contribute to overall wellbeing.
Next, dark green leafy vegetables are important for improved hearing as they're a great source of magnesium, zinc and antioxidants like Vitamin E. Magnesium helps reduce inflammation in the ear while Vitamin E has been shown to protect neurons from damage. Spinach, kale and Swiss chard are just some of the vegetables you can incorporate into your meals for better hearing health.
Seafood is another great option when it comes to improving your hearing. Fish such as salmon is high in Omega-3 fatty acids which have been linked with better inner ear functioning as well as healthier auditory nerves. Adding fish to your weekly meal plan is an easy way to get some extra Omega-3s while also enjoying a delicious dinner!
Proper Nutrition For Better Hearing
Nutrition plays an important role in maintaining good hearing health. Eating a balanced diet that includes plenty of fruits and vegetables can help improve your hearing by providing essential vitamins and minerals that are necessary for healthy hearing. Additionally, some foods contain antioxidants that can help protect against damage to the delicate structures of the inner ear.
The following are some of the best foods to eat for better hearing:
Leafy green vegetables like spinach and kale are rich in folate and magnesium, which are both essential for preserving healthy auditory functioning.
Salmon and other fatty fish contain high levels of omega-3 fatty acids, which can reduce inflammation throughout the body, including in the inner ear.
Avocados are full of potassium, which is important for maintaining balance between fluids in the inner ear.
Nuts such as almonds provide zinc, which helps with nerve impulse transmission from the ear to the brain.
Berries (e.g., blueberries) are packed with antioxidants that protect against free radical damage to the ears.
By eating a diet rich in these healthy foods, you can ensure that your ears get enough nutrients to function optimally and maintain good hearing health over time. Taking care of your nutrition is an easy way to support your overall health – including your hearing!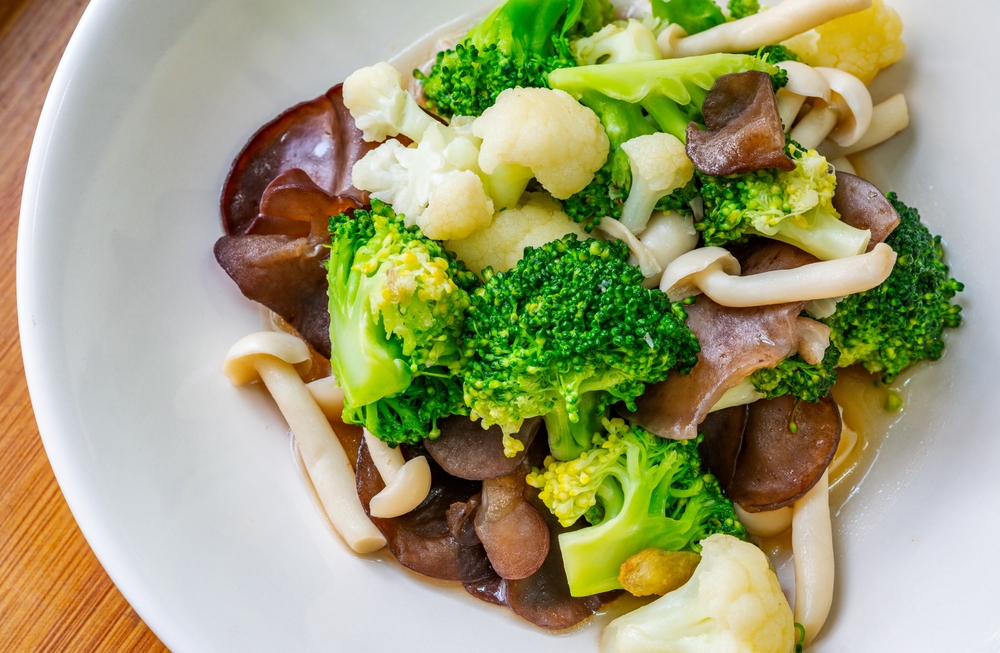 Benefits Of Eating Healthy Foods For Improved Hearing
Eating healthy foods can have a positive impact on many aspects of our lives, including our hearing. A balanced diet rich in essential vitamins and minerals can help to improve and maintain auditory health. Here are some of the key benefits of eating healthy foods for improved hearing:
A healthy diet helps to support the production of earwax, which is vital for protecting the delicate structures of the ear. Eating a variety of foods that contain zinc, magnesium, and omega-3 fatty acids can help to boost the natural production of earwax, reducing the risk of infection and providing additional protection against noise damage.
Certain vitamins and minerals are essential for good hearing. Vitamins A, C, and E all play an important role in maintaining auditory health while folic acid helps to reduce inflammation in the inner ear that can lead to hearing loss. Eating fresh fruits and vegetables as well as whole grains will ensure you get enough vitamins and minerals for optimal hearing health.
Avoiding unhealthy processed foods will help reduce your risk of developing age-related hearing loss. An unhealthy diet consisting mainly of fried or sugary snacks can have an adverse effect on overall health as well as on auditory functioning over time. By making healthier food choices you can not only improve your general well-being but also protect your long-term hearing health.
Tips For Incorporating Healthy Foods Into Your Diet
Now that you know the benefits of eating healthy foods for improved hearing, it's time to learn how to incorporate these nutrient-rich items into your diet. Eating healthy doesn't have to be boring or difficult; there are plenty of delicious options available for you to enjoy. Here are a few tips to help you make healthier dietary choices.
Start by adding more fresh fruits and vegetables to your meals. Fruits and veggies are packed with essential vitamins and minerals that can help improve your hearing health. Try incorporating them into sandwiches, salads, stir-fries, and smoothies. Not only will they give your meals a nutritious boost, but they'll also add flavor as well!
Improve your hearing by including more whole grains in your meals. Whole grains contain fiber which helps break down toxins in the body that can lead to hearing loss. Choose whole grain breads, pastas, cereals, oatmeal, and quinoa for a filling and nutritious meal option.
In addition to adding healthy whole foods to your diet, try replacing unhealthy snacks with better alternatives. Instead of reaching for chips or candy bars when you're feeling hungry, go for something like nuts or yogurt instead. These snacks provide important nutrients like calcium and magnesium that can help improve auditory health over time. Making small changes like this can really make a difference in the long run!
Supplements To Improve Your Hearing
Supplements are a great way to improve your hearing. There are a variety of supplements available that can help support healthy ear function, such as omega-3 fatty acids, vitamin D, zinc, and magnesium. Omega-3 fatty acids play an important role in protecting your inner ear from damage due to noise or age-related hearing loss. Vitamin D is essential for healthy hearing because it helps regulate the production of certain hormones in the body that are responsible for maintaining strong hearing. Zinc has been shown to reduce inflammation in the middle ear and may also be beneficial in reducing noise-induced hearing loss. Magnesium is important for maintaining healthy cochlear fluid levels which are necessary for proper sound transmission.
Additionally, there are herbal supplements that have been used for centuries to support overall auditory health. Ginkgo biloba is a popular herb that is believed to have many benefits including improving blood circulation and providing antioxidant protection from free radicals which can damage delicate nerve cells in the ears. Other herbs such as bacopa monnieri and hawthorn berry extract may also help protect against age-related hearing loss by reducing inflammation and supporting healthy nerve function.
Taking supplements to improve your hearing health is one of the easiest ways to maintain good auditory health. Taking these supplements regularly will ensure you get optimal benefits and help keep your ears functioning properly so you can enjoy all sounds around you without difficulty.
Alternatives To Improving Your Hearing Naturally
Exercising regularly is another great way to improve your hearing. Exercise helps to keep your blood flowing throughout your body, including the inner ear structures responsible for sound transmission. Regular physical activity also helps reduce stress and anxiety which can interfere with hearing function.
Reducing exposure to loud noises is essential for preserving or improving your hearing health. Avoid listening to loud music or using headphones at a high volume setting and wear ear protection when operating any machinery or equipment that produces loud noise. Taking these simple steps can help improve your overall hearing health.
Professional Hearing Advice & Treatment
Seeing an audiologist should be the first step for anyone experiencing hearing loss. An audiologist can diagnose the cause of your hearing loss and provide you with treatment options. Depending on the diagnosis, a doctor may refer you to an audiologist or otolaryngologist for further testing and treatment.
Hearing aids are one of the most common treatments for hearing loss. They are small, electronic devices that amplify sound and help improve communication with others. Additionally, cochlear implants are increasingly being used to restore partial hearing in people with severe hearing loss. Surgery may also be recommended in some cases.
No matter what type of treatment is recommended, it's important to follow all instructions given by your doctor or healthcare provider. This will help ensure that your hearing health is improved as much as possible, allowing you to live life to its fullest without having to worry about difficulty communicating with others due to hearing loss.
Take Control Of Your Hearing Loss
Hearing loss is an issue that can affect anyone of any age. It's important to take steps to help improve or maintain your hearing health, and one way to do this is through eating healthy foods. Eating a balanced diet rich in vitamins A and C, minerals such as zinc, magnesium, and iron, as well as omega-3 fatty acids have all been shown to be beneficial for maintaining healthy hearing. Additionally, taking supplements or using alternative treatments may also help improve or maintain your hearing ability.
It's important to remember that the best way to ensure you're doing all you can for your hearing health is to talk with your doctor or audiologist. They can provide guidance on what types of foods are best for improving your hearing and which supplements may be most beneficial depending on your individual needs.
Paying attention to your overall nutrition can play an important role in maintaining good hearing health. Taking the time to eat a variety of healthy foods, incorporating supplements when needed, and seeking professional advice will help ensure you get the most out of life by having clear and comfortable conversations with those around you. Schedule a consultation with Hearing Associates of Las Vegas today and be on your way to healthier hearing!