The Hearing Associates were able to attend the NFLPA Former Players Convention this year! In March, our hearing loss experts provided free hearing screenings and hearing aid fittings to former players in need of care. It was a wonderful opportunity to help people suffering from hearing loss in our community and to provide free screenings for the NFL players we've all loved to watch on the big screen. There were nearly 300 previous players in attendance!
Because we are exclusive EarQ partners, we were able to work with this company as well as we attended the convention.
---
About EarQ:
A prestigious nationwide network of independent hearing healthcare providers, EarQ utilizes innovative business and marketing practices as well as national public awareness efforts to advocate for excellence in the industry and patient care. Through its 1,400 hearing healthcare provider locations nationwide, EarQ helps provide greater access to quality hearing healthcare services and products.
---
With events such as this one, EarQ and the NFLPA have the opportunity to emphasize the importance of better hearing and discuss the impact it can have on one's life. In addition to providing free hearing healthcare services, EarQ also hopes to spread awareness and break down the barriers that prevent people from seeking hearing care.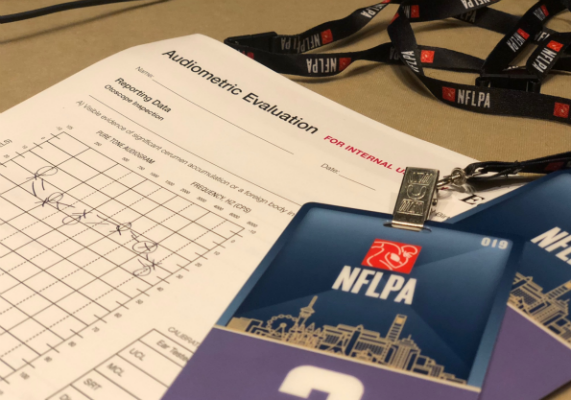 "As a hearing healthcare provider, I see the incredible impact better hearing has on people's lives every day," she says. "There are many health conditions related to hearing loss such as heart disease, obesity, depression, and more. These efforts by EarQ and the NFLPA are essential, not only to the hearing health of former players, but to their overall happiness and well-being."
-ROBYN LOFTON, B.S., BC-HIS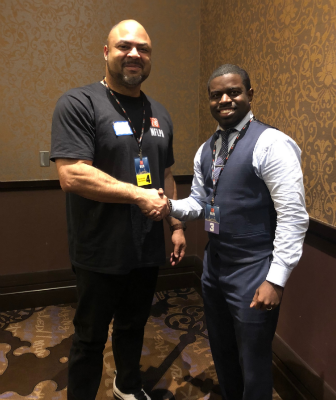 Hearing Associates of Las Vegas are experts in hearing healthcare. We strive to bring a better quality of life through better hearing. Our entire team believes that it takes a personal caring approach to best treat hearing loss. We know that hearing aids can change someone's life. Each and every day we are excited to help those on their journey to better hearing.To learn more about Hearing Associates of Las Vegas and its work with EarQ and the NFLPA, please call 702-857-8188
---

About the NFLPA's Professional Athletes Foundation:
The National Football League Players Association (NFLPA) is a non-profit, professional sports union that protects the best interests and welfare of all NFL players. It serves as the exclusive bargaining agent for all NFL players in collective bargaining. Established in 1956, the NFLPA has a long history of assuring proper recognition and representation of players' interests. The NFLPA is governed by a Board of Player Representatives, acting in accordance with the NFLPA Constitution and federal labor laws.