We live in a technology-driven world, with new advancements in every field nearly daily. The same can be said for the world of hearing aids and how research has improved these devices over the years. At Hearing Associates of Las Vegas, we've seen our share of changes and continue to stay on top of the latest trends, devices, and tools to help manage your hearing loss. In this article, we'll look at how hearing aids have changed for the better or worse in the last ten years and more.
For Better or Worse: The Impact of Technology on Hearing Aids
While most advancements for hearing loss certainly swing toward the positive side, some progression might be seen as a negative, especially when you don't have a strong support team on your side. Our team sees both sides of the issue every day, which is why we focus on helping our customers with a one-on-one approach, ensuring you have answers to your questions and fully understand not only your hearing loss but the devices available to you. Let's look at the pros and cons of current hearing aids compared to those from ten years ago:
Today's Hearing Aid Pros
Smaller and less obvious: Hearing aids today are much smaller and less obvious than they used to be. Many models are almost unnoticeable when worn, which makes them less obvious and more socially accepted. This cuts down on any embarrassment that users might have when wearing them.
Better sound quality: Modern hearing aids have much better sound clarity than they used to because of improvements in digital signal processing and noise reduction algorithms. Even in noisy places, users can hear clearer and more natural music. This customization can't be found in over-the-counter hearing aids, as you might find at Costco. Rather, our team has the latest devices and can customize them to fit your precise needs.
Wireless connectivity: Most modern hearing aids have features that let them connect to other devices wirelessly. This makes it easy to connect hearing aids to phones, TVs, and other devices, allowing you to stream sound straight to your hearing aids.
Smartphone apps and customization: Hearing aids often come with smartphone apps that let you change how you hear. Our team will explore your options for customization when discussing which hearing aids are best for you.
Rechargeable batteries: Many modern hearing aids use rechargeable batteries instead of disposable batteries, so you don't have to change them as often. This cuts down on waste and provides better consistency.
Directional microphones: Newer hearing aids often have sophisticated directional microphones that make it easier to focus on sounds coming from a certain direction while lowering background noise.
Automatic environmental adaptation: Modern hearing aids have sensors that can detect changes in the listening environment and automatically change the settings to improve hearing performance.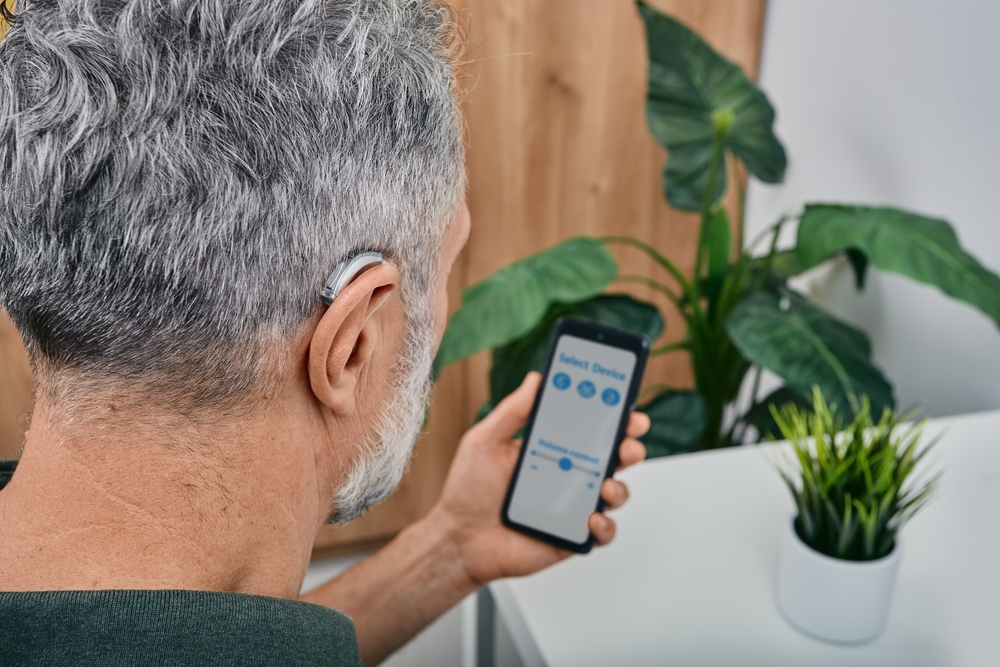 Hearing Aids – Possible Cons
As you can see, there is a long list of positives when comparing today's hearing aids to what was available ten years ago. Still, some issues with these advancements might hinder users today, depending on their situation.
Cost: Modern hearing aids can be more expensive than older ones because they have better features and technology. Our team can discuss prices, budgeting, and insurance information so you fully understand your options. Additionally, the price might be different based on the brand and features.
Dependence on technology: Being able to connect to the internet wirelessly and using apps on a smartphone can be helpful, but it can also mean that users need to rely on other devices. If a user's smartphone power dies or the app doesn't work right, it could affect how they use their hearing aid.
Learning curve: This is perhaps the biggest con, as hearing aid users are older and might not be comfortable using today's technology. Because current hearing aids have more ways to customize and more features, it may be hard for them to get used to them and use all of their features. This is where our team comes in. We take the time to ensure users fully understand their devices and provide tangible easy to understand instructions. We also work with the families who support our customers to build an ongoing relationship of communication and trust.
Maintenance and repairs: The complex technology in modern hearing aids may require specialized maintenance and repairs, which could lead to higher service costs or longer response times. If you have concerns, don't hesitate to talk with our team.
Limited battery life when not rechargeable: While rechargeable batteries are becoming more common, some current hearing aids still use disposable batteries, which may not last as long as batteries in older models.
We Help Minimize the Cons
Overall, the pros of hearing aids today far outweigh the cons, especially when you realize that many cons can be minimized with the right supports in place. As technology has improved, hearing aids have become more effective, easier to use, and able to improve the quality of life for people with hearing loss. Also, as technology keeps getting better, hearing aids are likely to become even easier to use and more useful in the years to come. Rest assured, our Hearing Associates of Las Vegas team will be there to help you assess your needs and device options along the way.
We are dedicated to continuous training and providing you with the latest tools for testing, as well as understanding the ins and outs of each device we offer. Contact us today for a hearing evaluation and to learn how we can help you navigate today's hearing devices.