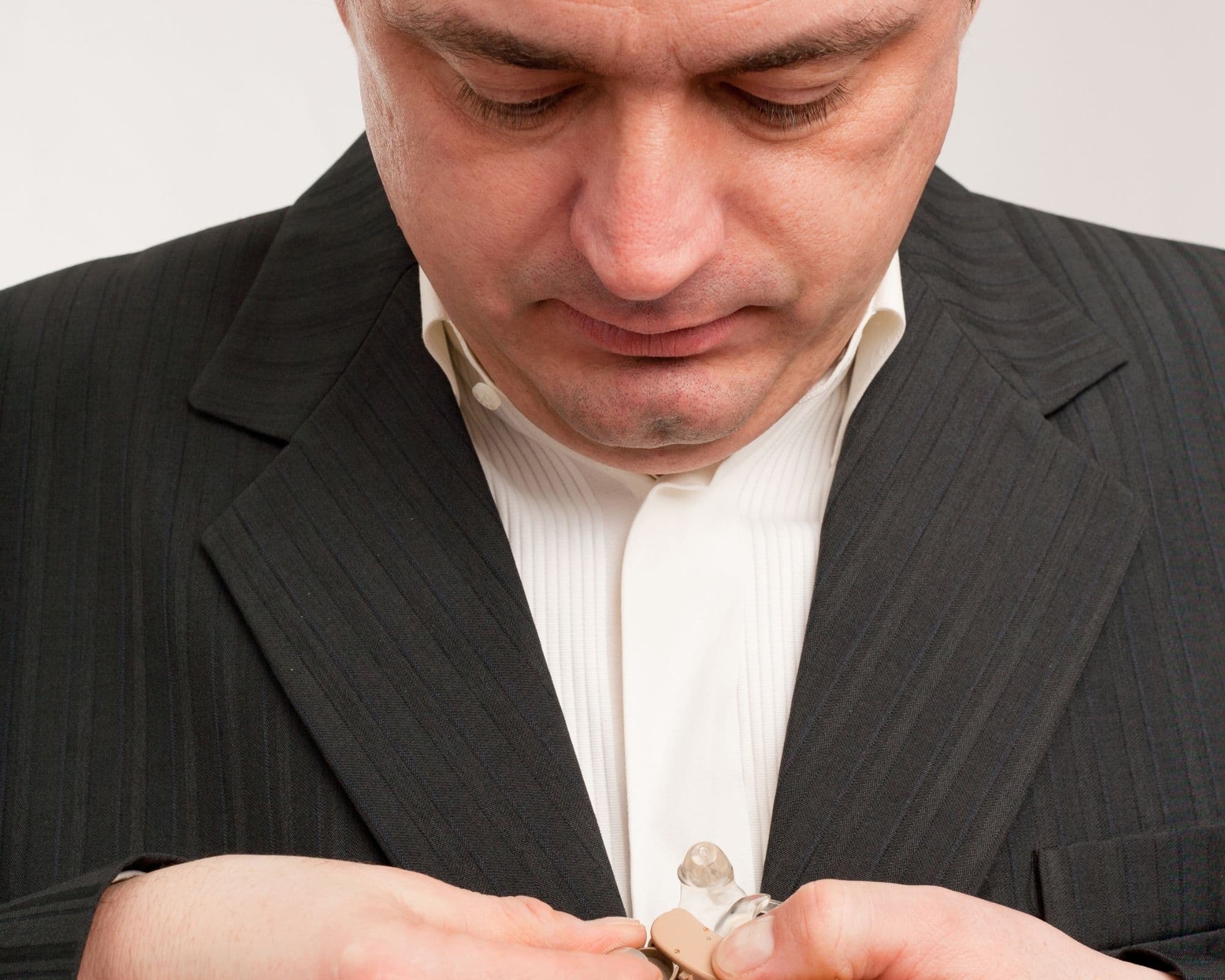 You're at the theater for the movie you've been waiting months to see, and suddenly it's hard to hear what's going on, and you miss the plot. Or maybe you're having a fun dinner out with friends or family, and you can't hear the conversation. You're annoyed, frustrated, and sad that you've missed out on the fun.
Your hearing aids are a vital part of helping you enjoy life to the fullest. Concerts, movies, dinners, dancing, and every conversation is more enjoyable when you can hear and be a part of it all. But when your hearing aid batteries die suddenly, you're left out in the cold. Most batteries last 3 to 20 days, depending on use. But it's often difficult to know how much battery life you have left, and sometimes they die suddenly with no warning.
Do you ever wonder why your hearing aid batteries die so quickly? Let's dig in and look at some of the causes and things you can do to help your batteries last longer.
Types Of Hearing Aid Batteries
Your hearing aid batteries are a different animal than the batteries you use in other small devices. Most are zinc-air batteries, meaning they need oxygen to activate their stored power. Zinc-air batteries come with a sticker on them to prevent oxygen from "activating" them because once that sticker is removed, the battery begins its life lifecycle. These are disposable batteries.
However, rechargeable batteries are becoming more commonplace with hearing aids. These types of batteries are mostly lithium-ion. These batteries are money savers, as they can be used during the day and charged at night, and last longer than disposable batteries.
Hearing Aid Battery Sizes
If you're new to using hearing aids, knowing what battery type your device uses is essential. Here's a breakdown of the four main battery sizes:
Size 10 (yellow): The smallest battery size used with completely-in-canal and some in-the-canal models. Typically, these have a 3-7 days lifespan depending on the frequency of use.
Size 312 (brown): The 312 battery is a little larger than the size 10, and they power receiver-in-the-ear, receiver-in-canal, and some in-the-ear devices. These typically last 3-10 days.
Size 13 (orange): The size 13 battery is for behind-the-ear and in-the-ear devices. These will last 6-14 days.
Size 675 (blue): This largest hearing aid battery, size 675, powers behind-the-ear hearing aids. This one will last the longest at 9-20 days.
Answering the Question: Why Do Hearing Aid Batteries Die So Quickly?
Now that you understand the types of batteries most hearing aids use, let's look at the factors which make your hearing aid batteries drain so quickly.
Moisture
Depending on where you live, humidity can be a significant factor from the comfort level day to day to the draining of your hearing aid batteries. Moisture comes in other forms, from large droplets of rain to our own bodies too. We sweat to cool ourselves down, and the skin of our ear canals cool us just as well as the other parts of our skin. This can eventually be a problem.
No matter where the moisture is coming from, it can seriously affect the functionality and lifespan of your hearing aid and batteries. The vents in your hearing aid can get blocked, knocking down its effectiveness, while the moisture can cause issues with your batteries chemically, making them drain quicker. Additionally, the zinc-air batteries can absorb moisture and form condensation once it gets into the hearing aid.
Avoiding humidity and other sources of moisture as much as possible will cut down on battery drain.
Hearing Aid Features
All the bells and whistles are great with the latest and greatest hearing aids on the market. But these extras come at a price. They will drain your batteries quicker than standard models. Whatever features you like best, they each do their part to speed up the drain on your batteries, so use them wisely.
The best thing to do is monitor your battery levels often and see what works best for your use practices. Streaming music from your mobile device will cut into your battery life, as will multichannel, noise cancellation, and tinnitus easing technology.
Altitude
Not only will you lose your breath quicker at higher altitudes, but your batteries will also be affected. You may have noticed this when you've flown. Other activities from a lower to a higher altitude like skiing or mountain climbing will affect your battery life.
Batteries which are already partially drained will deplete even faster. Always have some spares with you if you use disposable batteries, and if you use rechargeable, make sure they're topped off before heading out.
Improperly Handling Batteries
These batteries are small power cells and sometimes, because of their size, they don't get the respect they deserve when handled. If your hands are wet, dirty or oily, it affects the contact points in your device.
Wait until right before installing your battery to remove the packing sticker. The sticker keeps zinc-air batteries stable and unactivated. The sticker will also keep the surface clean and reduce the chances of discharge because of accidental contact with other conductors.
Also, it's important not to freeze your batteries. This doesn't extend their "freshness" date like other types of batteries.
Over Stocking
While box stores like Costco and Sam's Club would like to load you up with as many batteries as you can handle, it's best not to exceed a six-month supply. By the time you get to the last bunch of batteries from your money-saving purchase, you'll find their performance drops considerably. This is common across most battery types and sizes, only buy what you will use in the next half year.
Extending Your Batteries' Life
Here are some tips to help you extend the life of your batteries:
Using a dehumidifier during the charging process will cut down moisture considerably.
Remove the battery and leave the battery door open if you will not use your hearing aid for an extended period.
Do not store or charge your hearing aids in or near moist rooms like the bathroom.
If you aren't using your hearing aid, turn it off to keep the power drain as minimal as possible.
Keep your hearing aid in a Ziploc or carrying case when transporting it to avoid debris or other elements from damaging it or getting to the batteries.
Try to keep your batteries at room temperature as often as possible. This will help slow their discharge.
If you have any concerns or questions about your hearing aid or batteries, let our staff at Hearing Associates of Las Vegas</a help you. Contact us today.