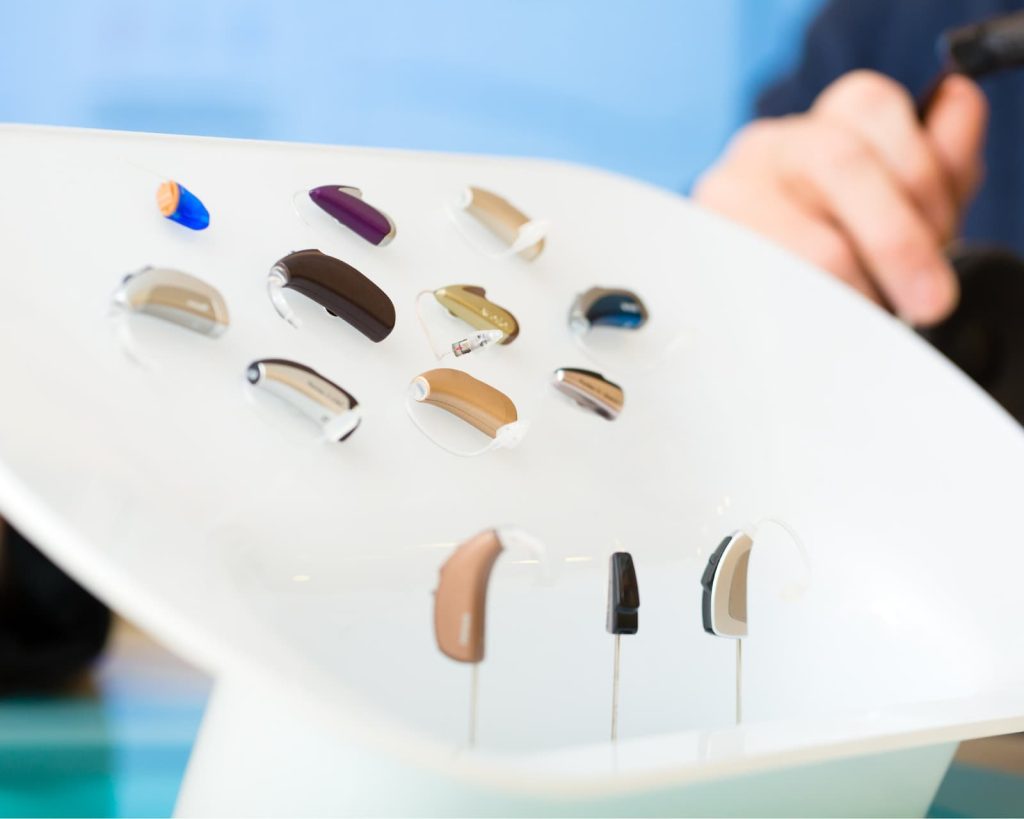 Being prescribed hearing aids doesn't mean you have to change your lifestyle. In fact, using hearing aids may open up countless opportunities by making it easier for you to interact and engage in social scenarios. But it's important to recognize that selecting the appropriate hearing aids isn't a one-size-fits-all approach.
You need to consider your lifestyle when searching for the ideal hearing aids for you. What environments do you find yourself in most of the time? Do you have an active or sedentary lifestyle? Understanding the situations in which your hearing aids will be used most often will help you make the proper selection.
To assist on your journey to finding the right hearing aids, Hearing Associates of Las Vegas has outlined a few tips on how to choose hearing devices based on your lifestyle.
How to Choose Hearing Aids for Your Lifestyle
Hearing aids are one of the most effective ways to treat hearing loss by amplifying the sounds around the individual and allowing them to hear. But if you haven't used a hearing device before, selecting and using hearing aids can be daunting. Luckily, along with these points on choosing hearing aids, we have a hearing aid guide that will make the process go smoothly.
Moisture & Water-Resistance
Are you an active person? Do you head to the gym before work to get a sweat sesh in? Or maybe you like to swim a few laps on your lunch break. When deciding on your hearing aids, you must ask yourself how frequently the hearing devices will come into contact with moisture or water. If often enough, you may consider hearing aids with a special coating to protect the technology from water, sweat, and other moisture.
Battery Power
No matter how active or sedentary your lifestyle is, sufficient battery life is a must-have when selecting your hearing aids. There's no point in investing in hearing aids if they aren't going to have enough battery power to do their job!
While some styles will use traditional batteries that need to be replaced every so often, others offer a rechargeable alternative that allows you to recharge them as needed. This is as simple as plugging them in alongside your phone before hopping into bed in the evening, ensuring they'll be good to go in the morning.
Style & Size
When it comes to hearing aids, comfort is critical. They're something you're going to be wearing from sun up until sundown, so you want them to feel comfortable in your ears. You can choose between in-the-ear devices or over-the-ear styles.
Read the specifications on each model. Smaller models of hearing aids may have a shorter battery life due to their reduced size. However, their small structure will also allow them to fit underneath accessories you often wear, such as hats. Determine what is most important to you and find a hearing device that aligns.
Connectivity
In today's day and age, we rely a lot on smart technology and connectivity. Did you know that there are smart hearing aids that can seamlessly integrate into your life? Some hearing aids use Bluetooth connectivity — making it possible for you to play music, listen to an audiobook, or stream a Peloton class, all using your hearing aids.
Contact Hearing Associates of Las Vegas for Hearing Aids
If you or a loved one believes you may be experiencing difficulty hearing, it is vital to see a professional today. Simply getting a quick hearing evaluation could make a huge difference in finding the path toward healthy hearing.
At Hearing Associates of Las Vegas, we have worked for years to help countless people rediscover the world of sound around them and are ready to help you as well. Our experts provide hearing aids in Las Vegas, Summerlin, and the surrounding areas — and can work with patients from all over the United States.
We want to help everyone understand that hearing loss doesn't need to reduce the quality of your life. You can enjoy a happier, healthier hearing life with the proper hearing treatment.
If you need hearing aids or hearing-related services, then you will want to come to see the Hearing Associates of Las Vegas. Hearing Associates are independent hearing aid providers, so we carry a wide variety of hearing aids in all different types and styles, so you can be sure to find something which suits your budget and lifestyle.
Consider using Hearing Associates of Las Vegas today. Locally based, we are here to guide you towards healthy hearing.