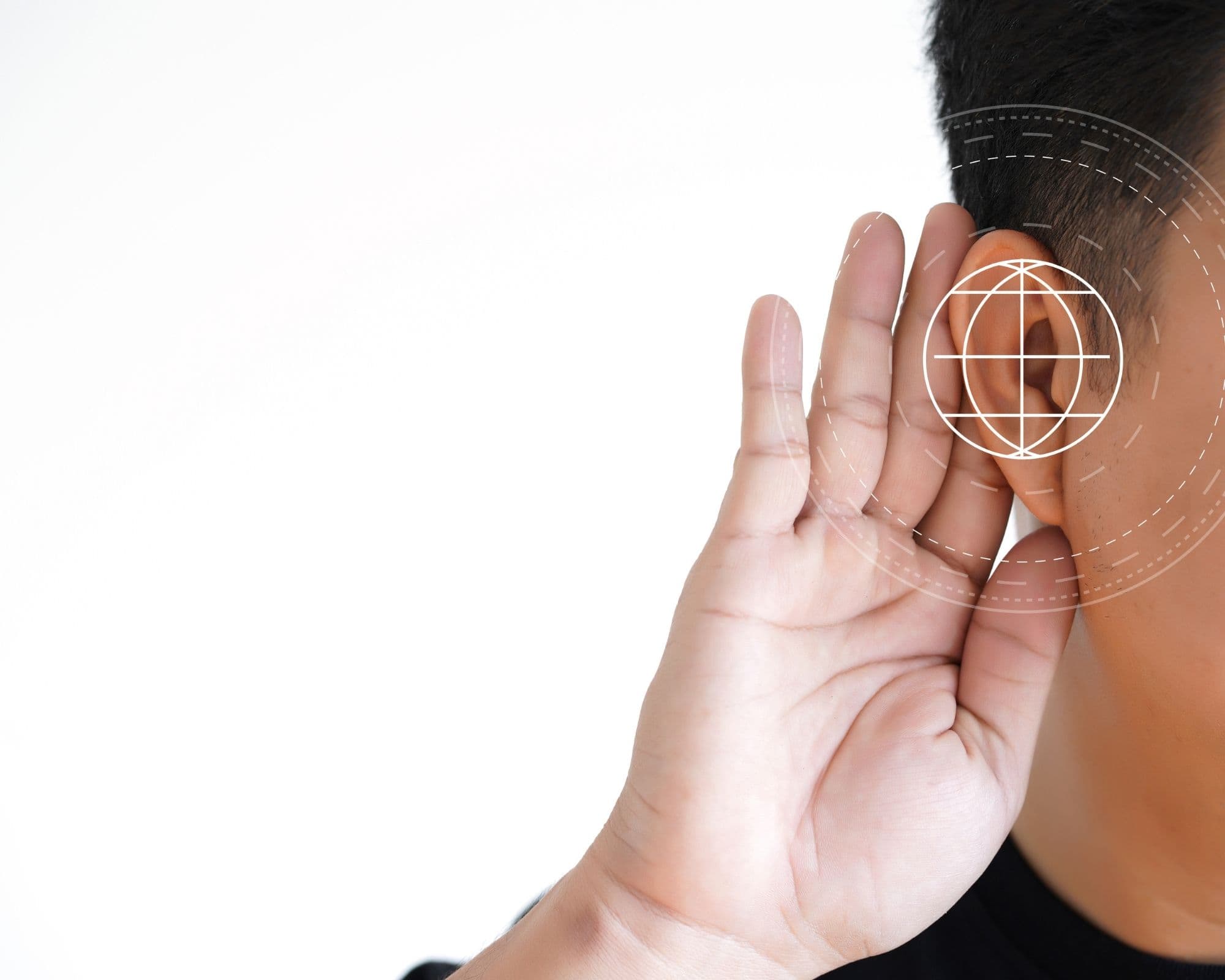 Even though hearing loss can be part of getting older, it doesn't mean it should be ignored or accepted. As a person grows older, usually beginning around age 65, it is entirely normal to experience hearing loss.
There are also instances when hearing loss can happen unrelated to getting older. If you have experienced a sudden hearing loss, immediately seek professional help. For example, when encountering a gradual hearing loss, what are some of the signs and symptoms you should look out for?
The most significant sign of hearing loss that you should be on the lookout for is when sounds become muffled, and you have difficulty understanding people, especially when there are many background noises. This difficulty is usually more common when the person speaking has a higher voice, such as children or women.
Symptoms of Early Hearing Loss
As previously mentioned, if having a difficult time understanding what people are saying when they are speaking to you, especially when:

There is a lot of background noise, or you are in a noisy area.
The person speaking has a high-pitched voice.
Consonants are increasingly challenging to understand when spoken.

Spoken words, music, or tv sounds muffled when heard.
You are constantly feeling like you have to ask people around you to repeat what they are saying.
When listening to music or the tv, you keep having to turn the volume up.
You are having difficulty hearing on the phone.
Begin to avoid social interactions because it becomes too burdensome to try and follow or keep up with conversations. When you go out, you become exhausted once you leave from being so focused on not to miss hearing anything.
How to Cope with Your Hearing Loss
Going through the stages of hearing loss can be an emotional process. It can be difficult admitting to the truth that you have hearing loss. Hearing loss isn't just about having the physical frustration of being unable to hear well; it also comes with emotional and mental frustration. When someone has hearing loss, they can become depressed, anxious, or even angry at the discomfort. But, it is essential to remember to
be patient with yourself.
Hearing loss affects several people, not just older individuals. Hearing loss can affect people of all ages and could be permanent or temporary. Once you have admitted that you are suffering from hearing loss and have decided to see your options to do something about it, there are several options available. Just think of all the frustration you will soon be able to let go of from having to ask people to repeat themselves, missing out on what was said, or constantly turning up your tv to
What to Do About Your Hearing Loss
There are several options available to restore your confidence in being able to hear things more clearly. Hearing aid technology has become incredibly advanced over the last several decades. Hearing aids have impressive capabilities that work to improve hearing and have the ability to connect with several of your devices to make hearing easier.
Updated hearing technology has also improved the battery life, and several are now rechargeable, lightweight, and smaller.
When you are beginning to experience some hearing loss, it is important not to prolong seeking medical treatment. The first step is to have your hearing tested by a hearing specialist organization.