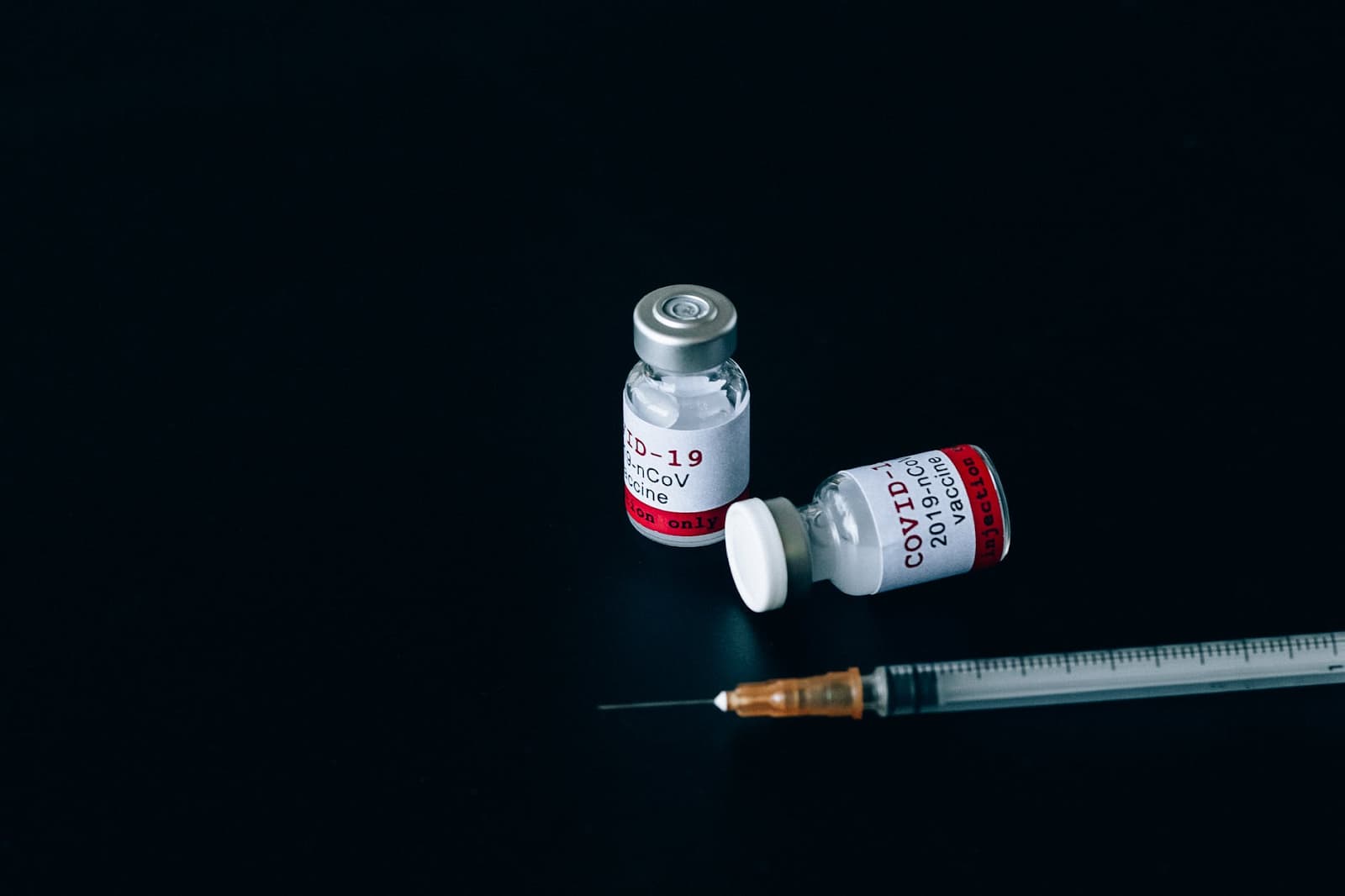 As coronavirus continues to be the top news story around the country, thousands of side stories related to the virus keep making their way into the ears and eyes of the public. It can sometimes be challenging to separate fact from fiction, from vaccination conspiracy theories to unintended side effects. Something someone heard can rapidly spread and misquoted from person to person, resulting in a large influx of sometimes misleading information. Luckily, researchers and industry professionals are hard at work with some of the more viable claims proving if they are fact or fiction. One of these such claims is patients experiencing tinnitus after vaccine dose. A small number of people report ear ringing, referred to as tinnitus, after receiving the COVID-19 vaccine.
Tinnitus After Vaccine Dose? How Does COVID-19 Vaccine Relate to Tinnitus?
Unlike body aches or fatigue, tinnitus is not officially listed by the Centers for Disease Control and Prevention (CDC) as a vaccine side effect. Experts say there's not currently enough scientific evidence to suggest the tinnitus cases are caused by vaccination.
However, this has not stopped tinnitus reports from surfacing in both clinical trials and after authorized vaccinations.
Johnson & Johnson vaccine clinical trials included six non-severe tinnitus cases within 28 days of vaccination. However, the U.S. Food and Drug Administration (FDA) later ruled they were unrelated to the shot.
The U.S. Vaccine Adverse Event Reporting System (VAERS) database has documented 1,486 cases of tinnitus following vaccination with any brand, meaning 0.95% of vaccine recipients report experiencing the potential side effect.
Peter Gulick, professor of medicine and infectious disease expert at Michigan State University College of Osteopathic Medicine, had this to say about tinnitus related to the vaccine. "After giving millions of people a [COVID-19] vaccine, tinnitus is not a red flag that popped up prompting scientists to say, 'You know, this is kind of a big issue with COVID-19 vaccines.'"
What Causes Tinnitus?
But what exactly causes tinnitus? The British Tinnitus Association classifies tinnitus as a very rare COVID vaccine side effect, indicating fewer than 1 in 14,700 people in the U.K. have reported it. While there's no single explanation for the small number of tinnitus cases following vaccination, Gulick believes that a preexisting condition or a history of tinnitus could cause the ear ringing to act up.
"Tinnitus is not very common from COVID-19," he says. "But suppose somebody already has a preexisting problem in the ear. In that case, the virus—or the vaccine—can affect those little hair cells in the cochlea that are responsible for causing ear ringing or a little nerve irritation. Usually, you see tinnitus more often in somebody that's already had the problem. It's unlikely to start happening all of a sudden."
Some researchers have hypothesized that in some people, the robust immune response triggered by vaccination might additionally trigger neuroinflammation, worsening any existing hearing issues.
Tinnitus Before the Pandemic
But what if you already have tinnitus before the pandemic? Separate from vaccination status, people who already have tinnitus have seen their condition worsen during the pandemic. A November 2020 article in Frontiers in Public Health found that 34% of people with preexisting tinnitus found their symptoms more bothersome due to pandemic-driven lifestyle changes.
This has mainly been attributed to a stressful or anxiety-filled environment (one of the leading causes of tinnitus) during the pandemic.
Also, this spike in numbers may result from people may have noticed their tinnitus more while socially isolated from others. Dealing with social distancing restrictions exacerbated tinnitus in 25% of patients. About 86% of people with tinnitus reported being less social, and 58% were lonelier. People who reported being sadder or lonelier were more likely to report their tinnitus symptoms being more challenging to deal with.
If you're experiencing tinnitus after vaccination, keep your doctor aware of your symptoms, or consider logging your symptoms and consult a physician or audiologist later.
"Preexisting tinnitus is not a contraindication to getting the vaccine, but if you experience tinnitus after the first dose, and if it's not going away, or it's getting worse, then see what a doctor says before you consider your second dose," Gulick says.
What Can You Do?
While there's no official cure for tinnitus, your doctor can prescribe steroids, hearing aids, or cognitive behavioral therapy to help manage symptoms.
Research on tinnitus as a potential COVID-19 vaccine side effect is limited, so the best thing the public can do is continue to report any unusual or persistent side effects for possible causative effects between a symptom and the vaccine.
While the research and data from side effects of the vaccine remain somewhat inconclusive, the best we can do is manage this on a case-by-case basis. If you or someone you know has experienced tinnitus after vaccine dose, seek professional help immediately.
For those based in the Las Vegas area, consult Hearing Associates of Las Vegas for all of your hearing and tinnitus problems. Locally based, we are a one-stop shop for all of your hearing needs.